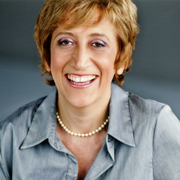 Each year for the last five years, at the end of January, big (and small!) players in the food industry get together to celebrate the new initiatives taken that year. This year, it's with great pride that we have won the DUX Contest for our initiative the "FODMAP Diet"!
Do you follow the shopping basket price saga? What should we expect this new year? Will it rise or fall?
Christmas is coming and it's safe to say many families will celebrate with the unavoidable roast turkey. But will it meet expectations? Here are some tips to help you choose the best one and cook it to perfection.
The Brome Lake Duck Festival will take place over the next weekend. The program includes food tasting, a public market place, musical concerts and a host of other activities. In fact, it is in the Eastern Townships that the main duck breeders are located. To know more, visit www.canardenfete.ca.
Does a fun, tasty, and informative event for people with food allergies or special dietary considerations pique your curiosity? Don't miss the first edition of the Specialty Food & Gluten Free Expo on September 23rd and 24th at Place Bonaventure in Montreal.
One of our members asked why wholegrain breads cost more than white bread. We explain why in this article.
Did-you know that Amatrice, a town in Central Italy affected by the earthquake, gave its name to the salsa all'amatriciana, one of the best known pasta sauces in Italian and International cuisine?
When I saw the headlines in the Italian newspapers, I couldn't believe my eyes: the new mayor of Turin (in the north-west of Italy) has put in place a five-year plan to inform its residents of the benefits of a meat-free diet, in order to save our environment, promote our wellbeing and animal welfare.
You've probably already heard about nanoparticles, because they are trendy and are used in various sectors—tires, cosmetics, solar panels, clothes, etc. But you probably don't know they're also found on our plates. Is there reason to worry?
Everybody has their own criteria for choosing fruits and vegetables from the produce section.  It's not uncommon to see people pressing, touching, squeezing, smelling produce to try and suss out how ripe it might be. But what is the best method for choosing fruits and vegetables?
Great year round, main-course salads are especially popular in warm weather. Here are some tips and ideas for a well-balanced meal-sized salad.
The United Nations declared 2016 International Year of Pulses. Beans, lentils, peas, and chickpeas have been part of the food basket for centuries, because people around the world recognize their appeal as nutritious, versatile foods that can play an essential part in healthy diets.