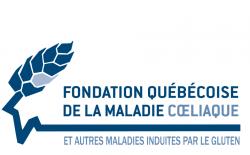 Fondation québécoise de la maladie coeliaque
The Quebec Foundation for Celiac (Québec Celiac Foundation) is dedicated to the advancement of knowledge in regard to diseases induced by gluten. Its mission is to ensure that a gluten-free life is simpler and safer. Marie-Eve Deschênes, RD, has been a dietitian at the Québec Celiac Foundation since 2008 and member of the College of Dieticians of Quebec.
Recent posts from Fondation québécoise de la maladie coeliaque
This is a frequently asked question, especially after the Canadian Food Inspection Agency (CFIA) published its report on gluten in ground spices in 2011. According to this report, it is prohibited to add gluten in pre-packaged ground spices and these shouldn't include any other ingredients (according to the Food and Drug Regulations (FDR)). If gluten […]
The prevalence of gluten-related disorders has quadrupled in North America. Nearly 10% of the population is at risk of being affected by a gluten-related disorder, which is a serious public health issue according to Dr. Idris Saïah, immunologist and researcher at CHU Sainte-Justine.