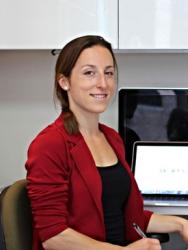 Pearle Nerenberg
Pearle Nerenberg, MSc., R.D. is Canada's leading expert on hockey nutrition, and author of the book The Nutrition Edge for Hockey Performance. She co-founded and chairs the Hockey Nutrition Network, an international non-profit organization dedicated to linking hockey players with top sports dietitians who have an expertise in hockey nutrition.
A vegan diet can be quite healthy for a hockey player, but only if you plan your meals carefully. Being a vegan means more than just not eating meat and dairy. A poorly planned vegan diet will be missing many important nutrients. If you are not ready to make the effort to plan balanced meals, […]
If you could see all the organisms that make up your microbiome, the first thing you would see is that there are many more of them than you by a factor in the trillions. Researchers always blow me away with the estimation that we may be carrying as much as 5 pounds of microbial weight! […]
For hockey players needing a performance oriented reason to enjoy holiday food I am giving you a holiday gift: my advice on how holiday foods can actually support a top athletic performance! I am encouraging you to look at holiday foods in a different light and to try some of the classic holiday foods for […]
To look lean requires a low amount of superficial (just below the skin) body fat stores and a good amount of muscle mass. This is why leaning out usually involves both decreasing body fat stores and increasing muscle mass. What the average athlete has trouble understanding is that these two processes are opposing each other. […]
This is the story about a Hockey Tournament MVP: How he ate to perform.
Back-to-school means back to the busy season. Eating right and making good food choices can help keep your and your hockey players energised through the most hectic schedules. Here are 5 great ways to keep you energy up even during the busiest time.
The problem with summer camps or pre-season tryout hockey camps is that they are usually a shock to your body.  The gruelling on-ice and off-ice sessions will deplete your energy stores often much more than you have been used to.  If your body is not prepared for the shock, you may feel more tired and […]
From food timing to the best tools being developed for hockey players the top 5 picks of insider information from the European Congress of Hockey Medicine is here for you to check out.
High carb foods can be your best tool to perform well while executing sprinting or power movements. However, carbs can also hinder you if you eat too much of them. Simple unrefined carbs from white breads, processed cereals, and candies are the most confusing as there are many times when these are not good to […]
QUICK ANSWER >>> From youth hockey all the way to the professional level, extra height is advantageous. But getting taller is not 100% in your control.Genetics account for about 80% of your height by dictating when hormones for growth are released. The rest of your height can be achieved by creating a good environment that […]
QUICK ANSWER >>> The modern approach to "carbohydrate loading" can help your performance during a tournament. To carbohydrate load your muscles, you reduce practice intensity and increase carbohydrate and fluid intake for the three days before a tournament. This allows your muscles to build up their carbohydrate stores, thereby having more energy available when it […]
Our partner Pearle Nerenberg, who is a registered dietitian specialized in the area of sports nutrition, is starting a new column on this blog today. Every month, she independently tests products and reports back on their utility for athletes.