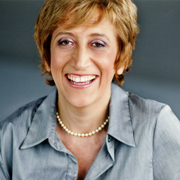 Cinzia Cuneo
Cinzia Cuneo, founder of SOSCuisine.com, never wanted to neglect the quality of her food. She shares her special expertise to make good food quickly and without complications!
Star anise, or Chinese badiane, is the fruit of the Chinese badianier, a plant of the magnoliaceae family. The fruit is a grouping of eight woody follicles, which form a very characteristic eight-pointed star, hence the name star anise. The fruits are picked green and then dried in the sun, where they take on a […]
Sitting at the table and taking the time to eat is essential to increasing your health! It is important to stop your other activities, and to sit at the table for the meal, in order to fully enjoy the flavors and benefits of your food. In addition, it allows you to become more aware of […]
For those who follow the ketogenic diet, one of the hardest things to give up is bread. No wonder then that the terms "ketogenic bread" or "keto bread" are among the most researched on the web. If you want to customize your own bread recipes, here are some tips.
Someone who wants to follow a ketogenic diet knows that they must drastically reduce their consumption of carbohydrates and replace them with a different source of energy: fats.
This week, we participated for the sixth year in a row at the annual medical conference organized by the Médecins francophones du Canada, of which we are very pleased to have been their nutrition partner since 2014.
During our last trip to Italy, we had a very interesting meeting at the office of the founder and President of Slow Food, Carlo Petrini, at the headquarters of the University of Gastronomic Sciences (UNISG) of Pollenzo (Bra). Those who have been following us for years know that our collaborator Éloïse Vincent graduated with the […]
A condiment originating from China, where it has been known for over 2000 years now, soy sauce was first introduced in Japan in the seventh century by Buddhist monks. It is traditionally made from a mixture of soybeans and wheat, to which yeast or mold is added, and then allowed to ferment until one achieves […]
Have you ever tasted "speck", the smoked ham which is a typical delicacy from the South Tyrol region in the north-east of Italy, near the border with Austria?
We do not know the precise origin of the name "ras-el-hanout" which refers to a mixture of spices widely used in Maghreb countries. This name literally means "head of the grocery store", or the "best of the store" because it is indeed the mix of spices that the shop owner prepares with his best ingredients. […]
When following a strict ketogenic diet, restaurant outings need to be well organized so that one doesn't consume too many carbohydrates without meaning to.
I've been told Jean-Talon market in Montreal is the largest open-air market in North America. I don't know if it's true or not, but you only need to go there to see that this public market in the heart of Little Italy is incredibly well stocked with goods from all cultures and that it is […]
The avocado is a fruit that contains the highest fat content of all known fruits and vegetables. Being an ideal companion for sandwiches and elaborate salads, the avocado is a favorite of gourmets because of its creamy and tasty flesh, and by dietitians as well, who appreciate its wealth of "good fats", fiber, vitamin K […]