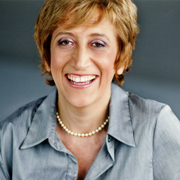 Cinzia Cuneo
Cinzia Cuneo, founder of SOSCuisine.com, never wanted to neglect the quality of her food. She shares her special expertise to make good food quickly and without complications!
When following a ketogenic diet, i.e. a very low-carb diet (between 20 and 50g of net carbohydrates per day), it is very difficult to consume enough fiber, since the main sources of fiber, such as grains, legumes, and fruits and vegetables, are at the same time a source of carbohydrates. But if you choose your […]
Kosher foods, that is, foods that are "suitable" or "clean" are those that conform to the Jewish dietary regulations of kashrut. They are often very complicated, primarily referring to foods of animal origin that are allowed as long as the animal has been killed according to a particular ritual. Certain products of vegetal origin, such […]
In the summer, everyone wants to enjoy the warm days and do lots of outdoor activities, especially with the ones you love. So let's pack the tablecloth and picnic basket and gather together with family and friends. Here are some tips to help you prepare your meals safely, to avoid the hassle caused by food […]
May 29th is World Digestive Health Day. Held annually since 2004 by the World Gastroenterology Organization, this day is an opportunity to raise awareness and increase knowledge about the health of the digestive system. This year's topic is "Gut Microbiome: A Global Perspective". In fact, the results of research in recent years have demonstrated the fundamental […]
Seitan is a plant food, made from wheat protein (gluten), invented, it seems, about a thousand years ago by Buddhist monks who wanted to follow a vegetarian diet, and which then spread throughout Asia. The term "seitan" is much more modern, as it was introduced by Georges Ohsawa (1893-1966), the founder of macrobiotic cuisine. In […]
Have you ever heard of jicama? It is a root vegetable native to Central America, and especially from Mexico, whose name is derived from the Aztec word xicamatl meaning "that which has taste". It looks like a turnip or a round potato but a little bit flattened, like a top. Its flesh is juicy, crunchy […]
Star anise, or Chinese badiane, is the fruit of the Chinese badianier, a plant of the magnoliaceae family. The fruit is a grouping of eight woody follicles, which form a very characteristic eight-pointed star, hence the name star anise. The fruits are picked green and then dried in the sun, where they take on a […]
Sitting at the table and taking the time to eat is essential to increasing your health! It is important to stop your other activities, and to sit at the table for the meal, in order to fully enjoy the flavors and benefits of your food. In addition, it allows you to become more aware of […]
For those who follow the ketogenic diet, one of the hardest things to give up is bread. No wonder then that the terms "ketogenic bread" or "keto bread" are among the most researched on the web. If you want to customize your own bread recipes, here are some tips.
Someone who wants to follow a ketogenic diet knows that they must drastically reduce their consumption of carbohydrates and replace them with a different source of energy: fats.
This week, we participated for the sixth year in a row at the annual medical conference organized by the Médecins francophones du Canada, of which we are very pleased to have been their nutrition partner since 2014.
During our last trip to Italy, we had a very interesting meeting at the office of the founder and President of Slow Food, Carlo Petrini, at the headquarters of the University of Gastronomic Sciences (UNISG) of Pollenzo (Bra). Those who have been following us for years know that our collaborator Éloïse Vincent graduated with the […]