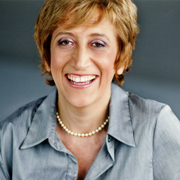 Cinzia Cuneo
Cinzia Cuneo, founder of SOSCuisine.com, never wanted to neglect the quality of her food. She shares her special expertise to make good food quickly and without complications!
Do you want to reduce your coffee consumption but don't know the best ways to replace it? Here are 5 great coffee alternatives that will allow you to skip the cup of joe and add enjoyable variety.
Of the hundreds of edible mushrooms normally found in Japanese cuisine, only a few types are known outside of the country. I'll introduce you to those that are more easily found in our grocery stores, because it's a great idea to start eating them more, not only because of their sometimes surprising taste and texture, […]
For a majority of people, the scent of cinnamon is associated with Christmas, with its cookies, cakes and egg nog drinks, but there's no need to wait until December to enjoy it. This is one of the most used spices in the world, found in as many savory dishes as in sweet. In many countries, […]
In recent years, goji berries have become increasingly popular in the West, where they are presented as the latest "superfood". Notwithstanding some well orchestrated marketing, to date no reliable clinical trial have confirmed the benefits of these berries on health, even though it has been confirmed that they are rich in antioxidants. And yet goji […]
If you've ever invited Japanese friends to your home, they probably brought you a bottle of wine or a box of chocolates wrapped in a square of colorful fabric. It was a furoshiki, a traditional fabric used to carry presents, clothes, food and other things. The name dates back to the Edo era (1603-1868) when […]
Lobster includes 2 commercial species: American, which lives in the waters of the northwestern Atlantic (between Newfoundland and North Carolina), and European, which lives in the waters of the eastern Atlantic (from Norway to Morocco), but also in the North Sea and parts of the Mediterranean and the Black Sea.
In this beautiful month of May, which is dedicated in many countries to raising the awareness of celiac disease, it is with great pleasure that we announce our newest partnership with the Canadian Celiac Association (CCA). The CCA is committed to informing, supporting, and advising people with celiac disease and other gluten-related disorders.
A big thank you to everyone who came to meet us at the Expo Manger Santé et Vivre Vert 2018, in Quebec City and Montreal, these past two weekends.
Asafoetida is the resin of a large umbelliferous plant resembling fennel, native to Central Asia. Once very popular with the Romans, this spice is widely used in Indian cuisine, but it has fallen into disuse in the West, most likely because of its slightly rotten egg smell, which comes from the large amount of sulfur […]
Whether you're a vegan food fan or just want to cut down on animal-based foods, it may be helpful to know a few tips for converting your regular recipes into vegan recipes. Here are our 4 best tips.
Since 1997, the Expo Manger Santé et Vivre Vert is the must-attend event in Quebec, for all those who are looking for healthy and eco-friendly food in a global health setting. We will be there again this year to present our new meal plans and have the pleasure of talking to you face-to-face!
A healthy diet is the key to preventing Alzheimer's and other neurodegenerative diseases. That's why the diet-Alzheimer's link was the topic of an event organized by the Federation of Quebec Alzheimer Societies (FQAS) on 17th January, to mark Alzheimer's Awareness Month.