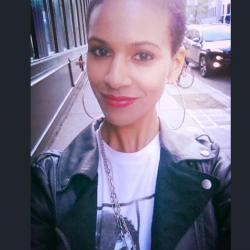 EmilieZaoré
A graduate of UQAM and the University of Montreal, Émilie has been a freelance communications expert since 2012. A foodie and passionate about new technologies, she's always on the lookout for trends and loves to share fascinating tidbits on social media.
Here is the testimony of our member Marie-France who had a positive experience with our VIP Dietitian service and our Prediabetes meal plan.
Many of you have been curious to learn more about the SOSCuisine team. Behind the website, recipes, newsletter and professional services, there is a multitude of talent and expertise to inspire you and help you to eat better. This week, we introduce Jennifer Morzier, a dietitian and product and partnership development coordinator at SOSCuisine.
Pregnancy is a great time in life that comes with its share of changes! The nutritional needs of a pregnant woman must be adapted as she "eats for two" and prepares her body for childbirth. For the mothers-to-be, here are ten healthy and delicious recipes for a beautiful healthy pregnancy.
Some leftover foods become uninspiring from lingering in the fridge. Rather than throwing them away, why not make some "clean-out-your-fridge" recipes? Here are ten winning suggestions for breathing new life into leftovers and avoiding food waste.
Whether it's filling up an empty stomach or replenishing your energy after a workout, a nutritious snack is a big help to get your day going. Yet even being very organized, it's easy to forget to include our snacks in our routine. Here we share with you our best healthy snack suggestions: salty, sweet, easily […]
March 17th is St. Patrick's Day, time to celebrate Ireland and its culture! Whether you are the type to wear green clothes and shamrock accessories or the type to relax with a pint of cider or ale, this is your chance to experience warm Irish cuisine. Here you will find our seven best Irish recipes, […]
Energizing and packed with vitamin C, orange is a great winter ally. Its acidic and sweet taste, its bright color and its delicious flavor are perfect to brighten your day. Here are our ten favorite orange recipes to rediscover this wonderful citrus fruit.
"She won't be able to eat anything during our trip! Why has she chosen this destination?" That's the kind of reaction provoked by my trip to Thailand with my friend Vanessa, who happens to be seriously allergic to peanuts. Complicated? Dangerous? Daring? Travelling when you have food allergies provides a challenge at every meal. However, […]
After recycling, composting, and the sale of "ugly" fruits and vegetables, it's time for the Zero Waste movement. People and businesses are increasingly targeting this new level of sustainability: no more polluting packaging, waste, and overconsumption. A big challenge, but a realistic one.
Cholesterol, flu, hospital environments…. Health isn't always the most seductive media subject. In order to interest and inform the public, the magazine Montréal enSanté has opted for an accessible approach and quality information, sprinkled with a little humor and an original style. We talk to Jason Santerre, chief editor.
As part of the Expo Manger Santé et Vivre Vert (in English "Eating Healthy and Living Green Fair") which will take place next month, we have decided to meet its exhibitors. This week, we interview the Association des acupuncteurs du Québec (in English "Quebec's Association of Acupuncturists") to explore the practice of acupuncture and its […]
Since its creation in 1985, the Manger Santé Bio Association (in English "Association of Healthy and Organic Eating") has aimed to guide us towards a healthier and more ecological diet. Through conferences, publications, tasty recipes and events, the group uses an accessible and original approach to inform us. This is unsurprising once we take a […]