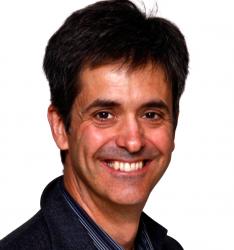 Jean-Yves Dionne
Jean-Yves Dionne is a pharmacist, educator, lecturer, scientific advisor, and consultant in natural health products (NHPs). He is a regular lecturer at the Universities of Montreal and Laval. He writes for many publications such as Montreal en Santé and sits on the editorial board of the Natural Medicine Journal, the official journal of the American Association of Naturopathic Physicians.
Recent posts from Jean-Yves
Researchers at the University Laval, including Frederic Calon, one of the world's leading experts in the field of neurological illnesses, have reviewed the literature on the use of Omega 3 to reduce cognitive decline associated with age related dementia and Alzheimer's disease.
If, like me, Alzheimer's disease has affected someone near you and really scares you, you'll be happy to learn that we are not powerless against it. Several studies show that there are strategies you can follow to prevent this terrible disease.
Studies have shown a link between vitamin D deficiency and Alzheimer's disease. This realization brings us to the question: where does this illness come from? Experts have ascertained risk factors, but causes…. Do any researchers have any interest in the origin of illnesses?
Let's take a look at ways to prevent this illness. For more clarity, and because Alzheimer's is hard to diagnose in the early stages, the prevention tools presented here will cover both Alzheimer's and other forms of cognitive decline. Between you and me, you don't want to wait until the diagnosis (or for it to […]
Canadian researchers at York (Toronto) and Alberta (Edmonton) universities have shown that it is harder to lose weight today than it was in 1971. They evaluated the information of a database (NHANES, National Health and Nutrition Survey), which covered 36,377 US adults between 1971 and 2008, on the basis of food, and 14,419 adults between […]
When you consider the clear link between excessive consumption of sugars and carbohydrates and the epidemic of obesity and diabetes that afflicts our society, the mad rush for non-caloric sweeteners is self-explanatory. Logic demands that by reducing the consumption of sugar, one should be able to control excess weight. Replacing sugar with artificial sweeteners does […]