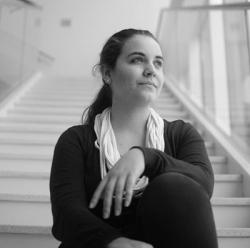 Jeanne Dumouchel
A graduate of the UQAM in Communication (digital media) and a connoisseur of culture in all its forms, Jeanne has been the social media community manager for SOSCuisine since 2016. She also collaborates on the creation of content for the blog. SOSCuisine helps her to shop and eat better every day.
Chinese cuisine is one of the most popular in the world. Its balanced and flavorful dishes are easy to recreate at home. We've found 5 Chinese recipes for you to try right now.
To end a festive meal, dessert is a must. So you don't end up eating something too high in sugar or fat, here are 10 healthy desserts to enjoy. Of course, there's chocolate, but also plenty of surprises…
Organic food, veganism, migraine, sleep disorders, sport: here are some topics that caught your eye in 2017. Since it's now time to take stock of the year, we have listed here the 10 most popular articles of 2017.
Tempeh is lesser known than tofu, but is also a soya based product. It is increasingly popular because of its complete protein and fiber content (5g of fiber per 100g). Originally from Indonesia, tempeh is obtained from soya beans, which are cooked, pressed into patties and cultured with a fungus. Fermentation takes place for 24 hours […]
Evidence shows that, among other things, Vitamin D prevents osteoporosis and slows its progression. Health Canada recommends taking 600 IU a day. For people over 50, Osteoporosis Canada recommends a higher intake, at least 800 IU a day. However, it is very difficult to get enough vitamin D because only some oily fish (salmon, tuna, […]
Reducing your meat consumption is good for your health, for the environment and for your wallet. An easy way to do so is to add tofu to your diet. This product, made from the milky fluid extracted from soya beans, needs to be seasoned, otherwise it is rather bland. We've selected 10 tofu recipes that […]
The cooler weather has arrived, and with it the desire to make warm and comforting meals. It's the perfect occasion for friends, or lovers, to gather around a good fondue. Originally, the word "fondue" was used only to designate Swiss cheese fondue. But in the last few years, "fondue" means any meal featuring a pot […]
The 12th October is Spain's national holiday. Cooking in this country is essentially based on the Mediterranean diet. Which is perfect, since all our meal plans are also founded on this diet. We've dug up our top 5 Spanish recipes just for you.
If you've been lucky enough to harvest some apples this year, you've no doubt got a fair amount. As delicious as tarts, pies and compotes all are, today we've got some recipes that will take you away from these well-trodden paths. Here are 10 original recipes for you to make with your seasonal apples.
Cooking with wine may be intimidating for some. Yet, it's often the secret ingredient of a successful sauce. Don't fall into the trap of using a low-end wine to cook. Choose one that you can also enjoy while preparing your recipe! 😉 We have selected for you our 10 best recipes with wine.
Autumn is the time to make the most of pumpkins, butternut squash, spaghetti squash as they are incredibly cheap, delicious, and full of nutrients like Vitamin A. Here are five completely different ways to cook them.
Before launching our new Sport and Active Families meal plans, we asked our Facebook members how they reconcile their diets and their active lifestyles. We've already shared the two biggest challenges in another article. Now it's time to look at some tips and solutions.