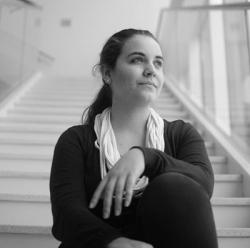 Jeanne Dumouchel
A graduate of the UQAM in Communication (digital media) and a connoisseur of culture in all its forms, Jeanne has been the social media community manager for SOSCuisine since 2016. She also collaborates on the creation of content for the blog. SOSCuisine helps her to shop and eat better every day.
The hypotoxic diet (or Seignalet diet) helps you reduce the chronic pain associated with inflammatory diseases. It is gluten-free and dairy-free and is similar to the ancestral diet (or paleo diet), except for the presence of grains and legumes. To discover more, here are our top 10 hypotoxic recipes.
Sustainable fishing is performed by a fishery that ensures that fish have the time to reproduce and does not harm the environment and other species. Without careful attention, the resources on our planet are becoming limited. But how can you make sure you are buying sustainable fish when making your purchases?
The ketogenic diet has been gaining popularity in recent years. Maybe you've heard the phrase before — it's a huge diet buzzword — but aren't sure what it means. It is a very low-carb, high-fat diet. We worked very hard to design a new meal plan that meets the criteria of the keto diet. To […]
The holiday season is often synonymous with excess food and alcohol. Afterwards, you can feel heavy, bloated and tired. That's why we've made this Top 10 list of recipes that will help you to get back in shape, and start the new year off on the right foot.
Fibromyalgia, sports, arthritis, fermented foods, FODMAP are topics that caught your eye in 2018. Here are the 10 most popular articles from our blog this year.
Christmas is the perfect holiday to gather around a nice family meal. Since dessert is the highlight of the show, you'll have to make sure it's delicious. Nowadays, it is not uncommon to receive guests at home who have special diets such as gluten-free or vegan. That's why we've included our favorite desserts that are […]
Cookies are loved by everyone because they are appealing, delicious and enjoyable to share with others. They are especially popular during the holiday season, but also can be appreciated for any special occasion. Preparing them is a great activity to do with loved ones. Here is our list of the Top 5 Best Cookie Recipes.
What would Halloween be without candies and chocolate? Well, maybe we should take this opportunity to cook some fun recipes together with our kids. We have found for you 10 Halloween recipes just perfect for the scariest party of the year.
Hearty soups are a great comfort food to eat when the weather is cold, grey or rainy. You will feel completely satisfied and satiated with each of these comforting soups offering more than 15 g of protein per serving. Without further ado, here is our list of the Top 10 Best Hearty Soup Recipes.
Have you heard about the LCHF diet? With no more than 100 g of carbohydrates per day and lots of good fats, it can help you lose weight and better control your blood sugar. We have designed a meal plan that will allow you to follow this diet without even thinking about it. Here are […]
Food on skewers is great for the grill! They allow to alternate several meats and vegetables and to cook them at the same time. In addition, they show off on the plate. When the weather is not the best for grilling or if you do not have the right equipment, you can cook these kebabs […]
For many of us coffee is a small daily pleasure that help us start the day on the right foot. Furthermore its moderate and regular consumption is associated with risk reduction for some chronic diseases. Coffee is also a great ingredient to add to a dessert or drink to finish a good meal. Here are […]