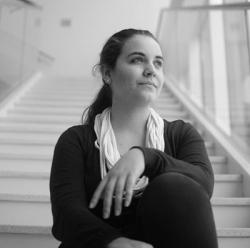 Jeanne Dumouchel
A graduate of the UQAM in Communication (digital media) and a connoisseur of culture in all its forms, Jeanne has been the social media community manager for SOSCuisine since 2016. She also collaborates on the creation of content for the blog. SOSCuisine helps her to shop and eat better every day.
Christmas is the perfect holiday to gather around a nice family meal. Since dessert is the highlight of the show, you'll have to make sure it's delicious. Nowadays, it is not uncommon to receive guests at home who have special diets such as gluten-free or vegan. That's why we've included our favorite desserts that are […]
Cookies are loved by everyone because they are appealing, delicious and enjoyable to share with others. They are especially popular during the holiday season, but also can be appreciated for any special occasion. Preparing them is a great activity to do with loved ones. Here is our list of the Top 5 Best Cookie Recipes.
What would Halloween be without candies and chocolate? Well, maybe we should take this opportunity to cook some fun recipes together with our kids. We have found for you 10 Halloween recipes just perfect for the scariest party of the year.
Hearty soups are a great comfort food to eat when the weather is cold, grey or rainy. You will feel completely satisfied and satiated with each of these comforting soups offering more than 15 g of protein per serving. Without further ado, here is our list of the Top 10 Best Hearty Soup Recipes.
Have you heard about the LCHF diet? With no more than 100 g of carbohydrates per day and lots of good fats, it can help you lose weight and better control your blood sugar. We have designed a meal plan that will allow you to follow this diet without even thinking about it. Here are […]
Food on skewers is great for the grill! They allow to alternate several meats and vegetables and to cook them at the same time. In addition, they show off on the plate. When the weather is not the best for grilling or if you do not have the right equipment, you can cook these kebabs […]
For many of us coffee is a small daily pleasure that help us start the day on the right foot. Furthermore its moderate and regular consumption is associated with risk reduction for some chronic diseases. Coffee is also a great ingredient to add to a dessert or drink to finish a good meal. Here are […]
At the end of the summer, it's time to bring home large quantities of fresh produce at great prices. In winter, these same foods are scarce and more expensive, but with a little organization, it is possible to savour them all year long. Here we help you discover the 5 best foods to stock up.
Smoothie bowls have become very trendy on social networks these last few years. They are colorful, beautiful and appetizing. At SOSCuisine, we find them simply amazing because they encourage the pleasure of eating well! Here's how to make your own smoothie bowl in 3 simple steps.
Blueberries have several benefits to your health and in addition they are delicious. Blueberries are indigenous to North America, while its European cousin, the bilberry, is native to Eurasia. Both grow on shrubs of the genus Vaccinium. Blueberries and bilberries were only domesticated quite recently, i.e., at the turn of the last century. The US […]
Summer is perfect for picnics and barbecue parties in the sun with family and friends. Such festive meals must end with a special dessert. To take advantage of the fruit bounty during summer, we have prepared for you the list of our best 10 light and fruity desserts.
Salads are an ideal dish for the summer: they don't require much time in the kitchen, they are light and refreshing. They also allow us to make the most of seasonal fruits and vegetables. Here are our 10 salads to enjoy in the sun.