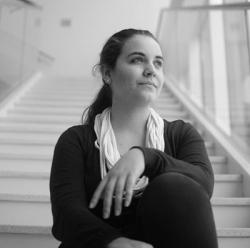 Jeanne Dumouchel
A graduate of the UQAM in Communication (digital media) and a connoisseur of culture in all its forms, Jeanne has been the social media community manager for SOSCuisine since 2016. She also collaborates on the creation of content for the blog. SOSCuisine helps her to shop and eat better every day.
Father's Day is an opportunity to celebrate all the "fathers" around us. It is a time to celebrate around a festive meal that will please all family membres. I suggest you check out these 10 recipes for Father's Day.
The Canadian Men's Health Week takes place every year the week before Father's Day. It has been celebrated in Canada since 2014 and is inspired by other weeks of the same kind that were already taking place around the world, particularly in the United States and Australia. It emphasizes the importance of the health and […]
The asparagus season is short, so you have to hurry to enjoy it. To choose them, select larger stalks, as they are more tender than the thin ones, owing to the fact that they have proportionally less 'woody' fibers. Asparagus are low in calories and are composed of 90% water. In addition, they are rich […]
Mother's Day is an important day to celebrate the most special person in our life, as well as all the mothers around us. A good meal with our family is a wonderful way to mark the occasion. But what to prepare? We give you some inspiration with great seasonal recipes!
British cuisine is not as renowned as Italian or French cuisine. Yet, it includes many recipes that are simple and delicious. Scones and fish and chips come to mind immediately, but there is much more than that. We invite you to discover the following 10 yummy recipes:
Easter is fast approaching! The shops are filling up with chocolates, rabbits, eggs and peeps. Instead of spending money on these industrial products, we searched the web for fun and colorful recipes that you can cook for your family. Here are our top 10 Easter recipes.
The potato is a tuber vegetable available year round in supermarkets. It is long-lasting, versatile and very economical. For more nutrients, don't peel it; the taste remains the same and you'll save time! Here are our best 10 recipes featuring potatoes.
Eggs are great because they are versatile, affordable, delicious, and nutritious. Often associated with breakfasts, they can be consumed from morning to evening and from starter to dessert. Please find here our Top 10 recipes featuring egg as the main ingredient.
The arrival of spring means the beginning of the sugar season in Quebec. This brings with it the opportunity to visit a sugar shack and celebrate the many maple products available: the famous maple syrup, maple taffy, maple sugar, maple sap… And more recently, a new certification for a maple liquor: Acerum.
Low-carb snacks are handy when following a Ketogenic or a Low-Carb High-Fat (LCHF) diet. The criteria of these diets are sometimes difficult to respect and it may not be so easy to follow them. Fortunately, you can count on SOSCuisine to simplify your life. Try these 5 low-carb snack recipes that can be made quick […]
At SOSCuisine, we like to simplify your life while helping you to eat well. With this in mind, we are now sharing with you our 10 best one-pan recipes. These low stress one-dish, one-pan, wonders will put a little pep in your step knowing that you will have to do just a minimal clean up! […]
LCHF (Low-carb High-fat) and ketogenic diets are very trendy. They consist of eating few carbohydrates and lots of fat, helping weight loss and/or blood glucose control. We have designed 2 specific meal plans to help you follow them easily. If you are watching carbs, here's our list of the 10 best vegetables to eat on […]