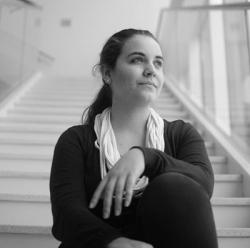 Jeanne Dumouchel
A graduate of the UQAM in Communication (digital media) and a connoisseur of culture in all its forms, Jeanne has been the social media community manager for SOSCuisine since 2016. She also collaborates on the creation of content for the blog. SOSCuisine helps her to shop and eat better every day.
Mexican cuisine is loved by everyone, young and old. Its colors and flavors give a festive ambiance to any meal. Get inspired for your next fiesta with these 7 simple, spicy and succulent recipes!
There are several good reasons to eat fish. In the case of fatty fish, we appreciate their omega-3 content, which has a protective effect for cardiovascular health and helps in the prevention of several diseases. Some people don't like the taste of fish, but like any food, with a little bit of preparation and seasoning, […]
Scientific evidence has accumulated over the past fifty years on the benefits of a Mediterranean diet in preventing cardiovascular diseases, but also other diseases such as diabetes, cancer, dementia and even depression. In addition, all our menus are based on this nutritional regime. Greek cuisine also respects the principles of this diet. We suggest you […]
Involving children in the preparation and planning of meals helps them to acquire healthy eating habits and maintain them for the rest of their lives. To help you to avoid unnecessary stress, we have found 10 recipes that you can easily prepare with your children.
When spring comes to light, in Quebec, Maple Sugar Time begins. This is the period when maple syrup is harvested. We gather in sugar shacks to celebrate with family or friends. However, nothing prevents you from tasting some maple syrup from your own home. Here are some yummy recipe suggestions that showcase maple syrup.
Chinese cuisine is one of the most popular in the world. Its balanced and flavorful dishes are easy to recreate at home. We've found 5 Chinese recipes for you to try right now.
To end a festive meal, dessert is a must. So you don't end up eating something too high in sugar or fat, here are 10 healthy desserts to enjoy. Of course, there's chocolate, but also plenty of surprises…
Organic food, veganism, migraine, sleep disorders, sport: here are some topics that caught your eye in 2017. Since it's now time to take stock of the year, we have listed here the 10 most popular articles of 2017.
Tempeh is lesser known than tofu, but is also a soya based product. It is increasingly popular because of its complete protein and fiber content (5g of fiber per 100g). Originally from Indonesia, tempeh is obtained from soya beans, which are cooked, pressed into patties and cultured with a fungus. Fermentation takes place for 24 hours […]
Evidence shows that, among other things, Vitamin D prevents osteoporosis and slows its progression. Health Canada recommends taking 600 IU a day. For people over 50, Osteoporosis Canada recommends a higher intake, at least 800 IU a day. However, it is very difficult to get enough vitamin D because only some oily fish (salmon, tuna, […]
Reducing your meat consumption is good for your health, for the environment and for your wallet. An easy way to do so is to add tofu to your diet. This product, made from the milky fluid extracted from soya beans, needs to be seasoned, otherwise it is rather bland. We've selected 10 tofu recipes that […]
The cooler weather has arrived, and with it the desire to make warm and comforting meals. It's the perfect occasion for friends, or lovers, to gather around a good fondue. Originally, the word "fondue" was used only to designate Swiss cheese fondue. But in the last few years, "fondue" means any meal featuring a pot […]