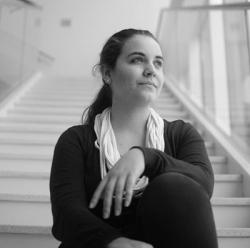 Jeanne Dumouchel
A graduate of the UQAM in Communication (digital media) and a connoisseur of culture in all its forms, Jeanne has been the social media community manager for SOSCuisine since 2016. She also collaborates on the creation of content for the blog. SOSCuisine helps her to shop and eat better every day.
Nuts have several health benefits because they contain essential fats. To help you eat nuts more frequently we have prepared our TOP 10 list, which includes recipes featuring almonds, walnuts, and cashews, but also peanuts, which are not nuts but legumes, and recipes with seeds for people that are allergic to nuts. Here are 10 […]
Creating a garden on your balcony is an easy, practical, rewarding and accessible project. It's so nice to have access to fresh herbs as well as your own fruits and vegetables for cooking. Even if you don't have access to land, it's possible to design a lush and diverse garden. Follow these tips to start […]
Out of habit, we tend to always buy the same rice variety. However, there are several varieties of rice other than brown or white with different tastes and nutritional values. Here are some types of rice to add to your plate.
The low-FODMAP diet can be challenging, especially at the beginning, because of its many restrictions. However it is possible to eat well, make great culinary discoveries and even indulge in yummy desserts. Here are our best low-FODMAP dessert recipes that have been dietitian reviewed and specifically designed to be enjoyed without pain.
For those unfamiliar with the term, halal is food that is prepared according to Muslim law. Much like kosher food, halal follows strict guidelines for the preparation of meat. For that reason, vegetables are a big part of a halal diet. Try our best halal recipes.
Did you know that half of the world's mangoes are cultivated in India alone? In fact mango is the national fruit of India and also Pakistan. To help you savor it in all kinds of ways, we have unearthed our 10 best recipes featuring this delicious fruit.
Brightly coloured citrus fruits bring a burst of sunshine into winter days. But they are not only sweet, flavorful and pretty — they're also good for you, since they are a great source of vitamin C and antioxidants.  This class of fruits includes lemons, limes, oranges, and grapefruits, as well as many more hybrids and […]
Canned fish is an excellent thing to stock in the pantry. Having it on hand can help you out with a quick meal and save you money when fresh food supplies get low. And with all the healthy omega-3s packed inside, there are even more reasons to eat canned fish! If you don't know how […]
Towards the end of February, even though hot chocolate, homemade soups and any kind of comfort food never taste better, winter can take a lot of you. That's why so many Northerners escape to the Caribbean to wiggle their toes in the sand. For all the others that cannot travel south, we have put together […]
Chocolate desserts are a great way to end a romantic meal. They can take many forms, here are 10 that will surely delight you.
It is not easy to eat local in winter in colder climates, since few seasonal vegetables are available. However, every meal doesn't have to revolve around potatoes and onions, since there are some vitamin-rich cold-weather produce that are absolutely delicious. Get inspired by our TOP 10 winter vegetable recipes, and enjoy fresh veggies with plenty […]
Saving money while eating healthy is possible! It is one of our missions at SOSCuisine. Subscribe to our services and use our Grocery Flyers Wizard to find out which recipes are rated "best deal of the week" at your local supermarket. To help you save money on your grocery bill, we've put together 10 of […]