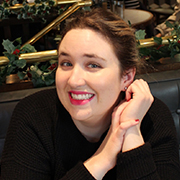 Jef L'Ecuyer
Member of the Quebec College of Dietitians (OPDQ) and Dietitians of Canada,Jef graduated from McGill University in December 2014. Recently graduated and passionate about culinary arts, Jef poses a simple, effective and practical look at daily meal planning. With this in mind, she works in conjunction with the mission of SOSCuisine...
Although alternatives to milk are not lacking in grocery stores, and I wanted to talk to you about a new one today. Pea beverage caught my attention when we were looking for an alternative for our Low Carb High Fat meal plan. Indeed, it can provide plenty of nutrients, while at the same time being […]
One theory suggests that modern diets cause excess acidity in the body, which, in turn, causes a variety of health problems and excess weight gain … This theory is based on the following hypothesis: Some "acidifying" foods cause an imbalance in one's metabolism. The best way to counteract this acidity in the body would be […]
The variety of your food can be as important as the quality of the food in your diet. Eating a wider variety of foods seems to be associated with increased health and a lower risk of developing lifestyle-related diseases (such as diabetes, cardiovascular diseases and some cancers). Despite the fact that food variety has not […]
After six months of it being offered behind closed doors, SOSCuisine is officially launching the new Low Carb High Fat (LCHF) meal plan, ie one that is high in fats and low in carbohydrates. Since our meal plan is a little different from others of a similar kind, I will now take you behind the […]
The digestive system is a pretty long organ, the small intestine is around 6 meters long, while the large intestine (or colon) measures around 1.5 meters. For this reason, digesting food can take anything between 12 and 48 hours from the moment you swallow it to the moment it ends up in the loo. It's […]
Although little known in North America and Europe, entomophagy is a food tradition in parts of Asia, Africa and South America. Despite its somewhat bizarre name, entomophagy is simply the consumption of insects by humans. With more and more insect-based products coming to grocery store shelves, I'm going to take stock of the nutritional and […]
In my last article, we determined that it was important to add fermented foods to your diet. I will now share with you my list of the Top 8 fermented foods to add to your meals.
We see more and more fermented food in grocery stores and markets… but there is nothing new to the concept. In fact, fermentation has been used for thousands of years to preserve food. Fermentation is defined as a controlled decomposition of one (or more) food(s) by microorganisms. More often than not, the microorganisms responsible for […]
We recently received a comment from one of our diabetes menu users who was puzzled by the amount of carbohydrates in the menu. It seemed to him higher than the official recommendations… What at first glance may seem true, is in fact due to the exceptional precision of our system. I take this opportunity to […]
Many people choose to eliminate gluten for all kinds of reasons. The most common one? To improve their well-being and stop digestive disorders. A large majority of these people see their symptoms improving. It is, therefore, easy to make a direct link between stopping gluten consumption and the reduction of symptoms. Hence the name non-celiac […]
Until now, the majority of studies have told us that after a restrictive diet, people tend to return to their usual weight, even when weight loss has been significant. This slightly fatalistic statement could be put in question following a recent study published in the European Journal of Endocrinology. This study concludes that, if weight […]
The low FODMAP* diet can give a real helping hand to many trying to have better control over their symptoms related to irritable bowel syndrome (IBS)… but it can also be a little complicated and hard to follow! You can eat this food, but not this one, on the other hand, if you don't eat […]