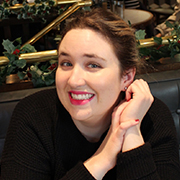 Jef L'Ecuyer
Jef is a nutritionist and member of the OPDQ and Dietitians of Canada. Newly graduated and passionate about culinary arts, Jef offers a simple, efficient, and practical outlook on planning daily meals. With this perspective, she is works in tandem with the SOSCuisine team.
Learn more: https://www.soscuisine.com/nutrition-team
The statistics around Alzheimer's disease are far from encouraging. They predict that within 15 years, around 1 million Canadians will be affected by a cognitive disease. Wouldn't it be good if there existed a type of diet that would enable us to prevent neurodegenerative diseases like Alzheimer's?
Migraines are no fun! Suffering from them myself, I know how debilitating they can be. Each person experiences them differently, whether through a heightened sensitivity to noise, light or smells, vision problems, and all this with headaches that vary from very uncomfortable to nearly unbearable. Despite the fact the medical community doesn't understand the process […]
In a previous article on the MIND Diet as prevention against Alzheimer's disease, I mentioned a few foods to focus on. I'm back today to remind you of those foods, and tell you why they're so interesting from a nutritional standpoint.
Each year in Canada, 25 000 people are diagnosed with dementia… and the numbers keep rising! Of these 25 000 new cases, several will develop into Alzheimer's disease. Unfortunately, the medical world doesn't 100% understand the way this illness develops, nor the way to cure it, or even slow its' progression.
***To make this article easier to read, I use the term sweetener(s) to cover non nutritional/artificial/synthetic sweeteners.*** With the arrival of the new year and the resolutions that are taken at this time, losing weight is often a priority for many. This article doesn't focus on weight loss itself, as we have already covered this […]
The festive period, with its parties and family reunions is fast approaching. In principle, this time of year should be synonymous with joy and getting together. But, if you suffer from irritable bowel syndrome (IBS), the Christmas period can easily become unpleasant. As traditional Christmas dishes often contain onions and garlic, as well as being […]
Each week, there seem to be new products appearing on our supermarkets shelves… it can be really difficult to know which ones have actual health benefits, and which ones should be avoided. To save you from having to do the research, let's have a look at kombucha together, the various health effects attributed to it […]
I'm sure you'll agree when I say rheumatoid arthritis and osteoarthritis can REALLY damage your quality of life. On a daily basis, you've got to deal with pains and swollen joints. Often you have to abandon some of your favourite activities, like dancing, cycling and piano playing. What's more, anti-inflammatory medications have a host of […]
Small intestinal bacterial overgrowth (SIBO) is characterized by an excessive proliferation of bacteria in the small intestine. Normally, the majority of bacteria are found in the large intestine, or colon. However, certain conditions or illnesses can cause bacteria in the colon to migrate up the digestive system, towards the small intestine. This can cause several […]
We've recently received a question from one of our members about premenstrual syndrome (PMS). She wants to know whether there is a way of managing the symptoms with nutrition. Because this is definitely something that is of interest for many women, our team of nutritionists has reviewed scientific literature to bring you the latest information […]
Photo: A few of the members of the committee responsible for the organization of the nutrition week «La santé commence… dans son assiette» in CGI Crémazie offices. "Health begins… on your plate" is the slogan for the nutrition week which took place from 18 to 22 July 2016 in the CGI Crémazie offices in Montreal. […]
Scientific progress is lending increasing clarity to the role of microbiomes (the set of genes possessed by micro-organisms that inhabit our body). New, often unsuspected roles have been attributed to them in recent years.  Microbiome is actually involved in digestive health, normal brain function, immunity and the development of certain diseases such as cancer.