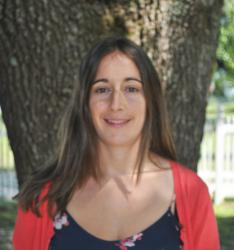 Kathryn Adel
Kathryn completed degrees in kinesiology and nutrition, as well as a Masters in Sports Nutrition. She is a member of OPDQ and of the Academy of Nutrition and Dietetics. She ran track and cross-country at a national level. Kathryn specializes in sports nutrition, weight loss, diabetes, as well as heart and gastrointestinal health.
Recent posts from Kathryn
According to a recent study, sitting for extended periods of time outside of work hours is associated with an increased risk of death, regardless of one's level of physical activity. The study analyzed data from 127,554 subjects obtained over a 21-year period. The data revealed that sitting for six hours or more per day, outside […]
Cannabidiol (CBD) is a cannabinoid found in the cannabis plant. Recently, it has surged in popularity. It is sold in various forms including oils, capsules and infusions. Proponents of CBD oil claim that it can treat a wide variety of health issues including anxiety, pain and inflammation. Is it the next miracle product?
Did you know that more than 50% of endurance athletes suffer from gastrointestinal issues during an endurance event such as a marathon or a triathlon? Reported symptoms include nausea, vomiting, gas, bloating, stomach pain, an urge to defecate, and diarrhea. Here are three aspects to consider to avoid gastrointestinal issues during exercise!
MCT oil, which can be found in supplements, coconut oil and butter, among others, has been popular for many years for its alleged effects on weight loss. Recently, it is regaining popularity, especially among supporters of the ketogenic diet. One trend is Bullet Proof coffee, which consists of adding butter and MCT oil to your […]
According to a recent scientific report, in order to improve the health of the population and preserve the planet, it is necessary to reduce the consumption of animal-sourced and ultra-processed foods. Here's how to eat healthy to benefit your own health and that of the planet!
Have you started working out to lose weight, but your weight is not going down on the scale and you are wondering how this could be possible? In general, one pound of fat corresponds to 3500 Calories. Therefore, in theory, someone who starts an exercise program and starts burning an average of 500 calories a […]
The Mediterranean diet has long been recognized for its protective effects against various chronic diseases including cardiovascular diseases, metabolic syndrome, obesity, type 2 diabetes, several types of cancer and degenerative diseases such as Alzheimer's. With the emergence of new dietary trends such as the ketogenic diet and intermittent fasting, is the Mediterranean diet still among […]
Non-alcoholic fatty liver disease (NAFLD), also known as fatty liver, is characterized by an excessive accumulation of fat in the liver. It affects about 25% of the world's population, 65% of obese people and 85% of morbidly obese people. Often, it does not show any noticeable symptoms. It is diagnosed by blood tests indicating abnormal […]
Do you get sugar cravings? You are not alone! A good number of clients tell me that they have them… For some, sugar cravings are related to their menstrual cycle, stress or emotions. Other people have the impression of being sugar-dependent, as their cravings are always present. Here are 5 tips to help you finally […]
Do you practice an average of at least 60 minutes of exercise per day? Have you suffered from stress fractures? Have you lost weight unintentionally? Do you often feel that you are tired or lack energy? Are you often hungry? If you are a female athlete, have you missed your period for 3 months or […]
Wherever we go, we hear about a new diet or way of eating that seems to be THE solution for weight loss, blood sugar control, or whatever our problem is. Whether it's a low carb diet, the ketogenic diet, intermittent fasting, a high protein diet, the Mediterranean diet, the hypotoxic diet, a vegetarian diet or […]
In various sports, especially team sports, it is a common practice to drink alcohol after exercise, often in large amounts, whether it's drinking a few beers in the locker room after a game or going out to a bar to celebrate a victory. In fact, studies suggest that athletes are more likely to consume alcohol […]