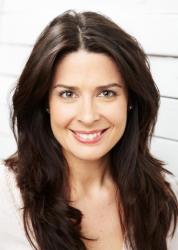 Marie-Maxime Bergeron
Changing eating habits gradually and adapting to the needs of my clients is the cornerstone of my approach. Eating well for fun and for health is the goal and everything begins with a return to simplicity in our habits. I am a nutritionist and have offered counselling in nutrition for 10 years.
Recent posts from Marie-Maxime
Omega 3's are important for health—they have a protective effect on cardiovascular health and could even prevent Alzheimer's disease. There are many Omega 3 supplements and Omega 3 enriched products on the market. But it is also possible to obtain all the Omega 3 you need from your diet!
Over the last few years, consumers have been increasingly focusing on buying unprocessed, pure foods. And, every year, a large number of products hit the shelves. The food industry uses claims which can help us to choose, or leave us confused. Here are some common marketing terms, and what they really mean.
Normally, the body's reserves of vitamin B12 surpass daily requirements, but in certain cases, a deficiency can occur. In the case of vitamin B12 deficiency, the symptoms can be subtle or even non-existent. Diarrhea, constipation, fatigue, loss of appetite and pale skin are some of the symptoms associated with this condition.
Anemia is a condition where the body does not produce enough red blood cells. It is commonly associated with low iron levels in the blood, but other nutrients can be linked with this condition: folic acid and vitamin B12. Here is a description of iron deficiency anemia.
Butter and margarine are both lipids. Therefore, it's important to consume them in moderation. Only 30% of your daily calories should come from fats. The total amount of fat recommended is 65g/day for women and 90g/day for men. Keep in mind that a teaspoon of fat equals around 4g.
The body does not have the capacity to store large reserves of vitamin B9. It is therefore necessary to regularly consume foods that are rich in this vitamin in order to maintain normal levels.
According to the WHO, BMI (Body Mass Index) is a tool that evaluates the general level of obesity. Different weight categories can be associated with a risk of developing certain diseases. BMI has the advantage of being easy to use: only two pieces of information are required, namely weight and height. This tool is so […]
It's a fact, pulses (legumes) tend to induce flatulence, but you should certainly not avoid them, as they are very nutritious. They are significantly rich in vitamins and minerals, protein, soluble fiber, which is beneficial for cardiovascular health, and have a low Glycemic Index, ideal for keeping you fuller for longer. In brief, they are […]
There's no such thing as miracle diets, otherwise everyone would know … and not just celebrities! These so-called diets often create imbalances and can even damage your health if they are followed for a long period of time. Celebrities might be more on top of the latest dieting fads but that doesn't necessarily make them […]
The holiday season often goes hand in hand with weight gain. The following tips will help you enjoy yourself thoroughly during this period without piling on the kilos.
Do you get sick often? Your immune system may be to blame. There are many factors that influence your immune system, such as your stress levels, age, diet, etc. Among all these factors, your diet plays a huge role because immunity is a complex system that requires all the nutrients to function optimally. In order […]
In order to maintain a stable rate of blood sugar (blood glucose level), it's important to eat at regular intervals and to have healthy snacks between meals, especially if you spend more than 3 or 4 hours without food. But which snack should you choose? To remain energized all day long, you should pair a […]