Top 5 worst celebrity diets
There's no such thing as miracle diets, otherwise everyone would know … and not just celebrities! These so-called diets often create imbalances and can even damage your health if they are followed for a long period of time. Celebrities might be more on top of the latest dieting fads but that doesn't necessarily make them experts in this area.
The BDA (Association of the UK Dietitians) recently revealed its annual list of the five worst celebrity diets. So here's a recap:

Urine Therapy
This therapy consists of drinking one's own urine for anti-cancer and well-being purposes. However there are no scientific studies to back such claims.
Celebrity: Bear Grylls
.
.
Paleo Diet
This diet promotes natural and non-processed food, but lacks in variety. In fact, it completely shuns dairy products, grains and legumes. As a result, people who follow it might suffer from calcium and vitamin D deficiencies.
Celebrities: Miley Cyrus and Matthew McConaughey
.
Sugar Free Diet
This diet involves a very limited consumption of sugar. But it can lead to severe curbing of carbohydrates, which might cause long-term health hazards because it increases the risk of vitamin and mineral deficiencies and intestinal problems. In any case, more studies need to be carried out to fully assess the long-term effects because this diet could lead to the development of cardiovascular diseases and certain cancers.
Celebrities: Tom Hanks and Alec Baldwin
.
Vegan Diet before 6pm (VB6)
This part-time vegan diet recommends many beneficial foods like vegetables, fruits, legumes, nuts, seeds and certain grain products before 18H00 (6pm). After that, anything goes, which may be a problem in itself. Exercising too much restraint during the day could lead to binge-eating in the evening.
Celebrities: Beyoncé and Dita Von Teese
.
Clay Cleanse Diet
This diet claims that ingestion of clay removes toxins from the body. Yet there's no scientific proof to promote the consumption of clay. On the contrary, eating clay has several adverse effects that far outweigh the potential benefits associated with its use. Women who are pregnant or breastfeeding are strongly advised to avoid ingesting clay.
Celebrity: Zoe Kravitz
.
So how do we lose weight without putting our health at risk?
We must create an energy deficit of about 500 calories as compared to our daily energy requirements. Steer clear of diets that boast less than 1,200 calories. For losing weight safely, a balanced diet should be coupled with exercise. This is the perfect combo for our well-being and energy.
Instead of following a diet, try to gradually change your eating habits. This is a sure-fire method because apart from improving your health, you'll also have a head start when the time comes to control your weight.
For tasty and varied menus, consult SOSCuisine's Smart Weight Loss Meal Plans.
Marie-Maxime Bergeron, Registered Dietitian
Invited expert – Learn more about her
The following two tabs change content below.
Author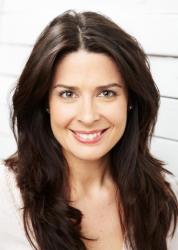 Changing eating habits gradually and adapting to the needs of my clients is the cornerstone of my approach. Eating well for fun and for health is the goal and everything begins with a return to simplicity in our habits. I am a nutritionist and have offered counselling in nutrition for 10 years.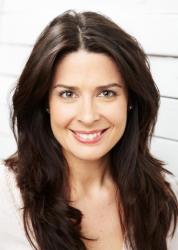 Latest posts by Marie-Maxime Bergeron (see all)