SOS Tips: The Nordic diet
This phenomenon started about 6 years ago with the Danish gastronomic entrepreneur, Claus Meyer. Television star and cookbook author, he is in some ways, the spiritual godfather of the Nordic cuisine movement.
After decades of only having French or Italian restaurants in Copenhagen, he decided to give traditional Scandinavian cuisine the place of honour in his own restaurant. Named NOMA (the initials of "Nordic food" in Danish), his restaurant was opened in 2003 and was given a 2 star rating by Michelin.
In 2004, along with other well-known chefs and producers of the Scandinavian agri-food industry, Claus Meyer (in the photo on the right) published a manifesto about Nordic cuisine.
This movement is primarily aimed at showcasing local products, grown in the soil of the northern part of the world. It is all about fresh ingredients and the rediscovery of traditions and flavours specific to the North. At the same time, it's also about promoting simplicity in cooking, just like in every day life.
A chef's inspiration
Many chefs, who were inspired by Claus Meyer have, in turn, set up restaurants in Stockholm, Oslo, Helsinki and in other Scandinavian cities. They have all taken this mission to heart. This has elicited an enthusiastic response from their clients and recognition from food critics. To a point where around 10 new Michelin stars have been awarded solely within the Scandinavian countries.
Consequently, the Nordic diet movement has developed at such speed, that today it is exploding onto the international scene. Other Nordic countries, including Great Britain, have shown interest in reviving formerly neglected ingredients such as barley, oats and root vegetables.
The Science
The scientific community is also interested in this movement. Professor Arne Astrup, President of the International Association for the Study of Obesity and director at the Department of Nutrition at Copenhagen University, is at the head of a 13 million Euros project (around 21 million dollars) that aims at identifying the way in which the Nordic diet can help improve the health of our population.
In practice, the aim is to develop an alternative to Mediterranean food, better adapted to northern conditions.
Mediterranean vs. Nordic Diet
Mediterranean diet
Olive oil:
Rich in monounsaturated fats and Omega-3.
Peppers
Rich in antioxidants and Vitamins C and A.
Tomatoes:
Rich in antioxidants, especially lycopene.
Fish and seafood:
Rich in protein. Low in fat.
Wheat:
Rich in fibre and vitamins.
Not much red meat or poultry:
Low in saturated fat.
Nordic diet
<td
The following two tabs change content below.
Author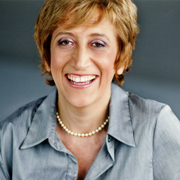 Cinzia Cuneo, founder of SOSCuisine.com, never wanted to neglect the quality of her food. She shares her special expertise to make good food quickly and without complications!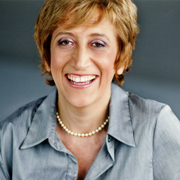 Latest posts by Cinzia Cuneo (see all)