The FODMAP Solution: Put an end to IBS symptoms and abdominal pain!
Most people who can digest anything don't know how lucky they are. The situation is rather different for millions of others (1 in 7) who suffer from irritable bowel syndrome (IBS). Research shows that a low-FODMAP diet works in 75% of cases to considerably diminish the IBS symptoms.
Less than a month after the launch of our first French book La solution FODMAP: Pour en finir avec les maux de ventre, which has been one of Quebec's best sellers ever since, we are now launching our first English ebook on the same subject: The FODMAP Solution: Put an end to IBS symptoms and abdominal pain!
This diet was developed by two Australian researchers, Dr. Peter Gibson, Gastroenterologist, and Dr. Sue Shepherd, Registered Dietitian, from Monash University in Melbourne. Since their first publication on this subject, in 2005, scientific data on the effectiveness of this diet has accumulated, leading to more and more gastroenterologists and dietitians around the world prescribing it successfully.
The FODMAP acronym stands for: Fermentable – Oligosaccharides – Disaccharides – Monosaccharides – And – Polyols. These are carbohydrates that ferment in the gut.
We have been offering low-FODMAP meal plans for the past year, with very positive results :
"The menus work great for me. They're easy to follow because I have my grocery list and fast, simple recipes. The whole family loves it. My cramps started to go away in the first week. If I don't cheat, I feel great! Thanks for starting this!"
– Andréanne L. (Toronto, Canada)
"Your menus are actually effective in reducing IBS symptoms, as your selection of ingredients is well adapted. If I manage not to cheat on the menus, I can reduce the symptoms by 75%, which is awesome for me. Thanks for your wonderful initiative. I'm always happy to look at the menu and take my pick of the best recipes."
– Annie G. (Montreal, Quebec)
We believe that this book will help more people to understand the fundamentals of this method as well as ease its application. A natural and practical way to say good-bye to stomach aches.
Happy reading!
Get The FODMAP Solution on Indigo
Get The FODMAP Solution on KOBO
by Cinzia Cuneo and the Nutrition Team at SOSCuisine.com
The following two tabs change content below.
Author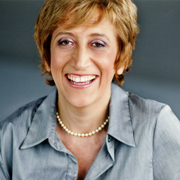 Cinzia Cuneo, founder of SOSCuisine.com, never wanted to neglect the quality of her food. She shares her special expertise to make good food quickly and without complications!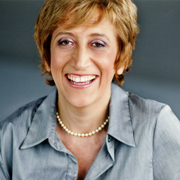 Latest posts by Cinzia Cuneo (see all)