48-hour detox cleanses may not live up to the hype
Detox cleanses being promoted by celebrities such as Gwyneth Paltrow and Demi Moore are extremely popular, especially after periods of overindulgence such as the holidays. But they fail to provide all the promised health effects, according to the latest CBC's Marketplace investigation, aired last Friday.
Marketplace teamed up with some students at Western University to test Dr. Oz's 48-hour cleanse, which he promotes on his website and his extremely popular television show. If you haven't watched this episode, I invite you to do so on Marketplace's website.

Half of the testers participated in the Dr. Oz cleanse, which required that they observe a strict diet and refrain from alcohol and caffeine, and not eat any food after 7 p.m. They also drank detoxifying teas and took soothing baths as prescribed by the diet. Meanwhile, the other students ate and drank normally.
To test the efficacy of the cleanse, all participants had their liver and kidney functions tested both before and after the 48-hour period, by Dr. Dresser, a toxicologist, pharmacologist and an internal medicine specialist at London Health Sciences Centre. At the end of the 48-hour period, however, Dr. Dresser was unable to detect any physiological benefit at all, or even tell which students had participated in the cleanse.
The conclusion: Unfortunately there is no quick fix to health. All experts agree that the key to health is choosing foods and excercises that we enjoy enough to do long term.
So, rather then "detoxifying" yourself for 48 hours, why not just eating well for the next 12 months? To help you do just that I invite you to try our Healthy with Pleasure menus.
The following two tabs change content below.
Author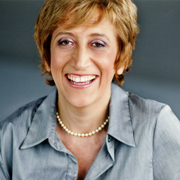 Cinzia Cuneo, founder of SOSCuisine.com, never wanted to neglect the quality of her food. She shares her special expertise to make good food quickly and without complications!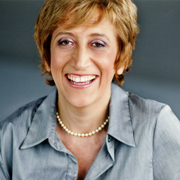 Latest posts by Cinzia Cuneo (see all)