5 basics of healthy eating for nursing mothers
An adequate, but not necessarily perfect diet is important to ensure proper nursing and prevent burnout.
1. Sufficient energy intake
Nursing mothers have higher energy requirements, roughly 400 kcal more each day during the first year of lactation. Canada's Food Guide recommends 2 to 3 extra servings from any food group. Divide your servings into 3 meals and snacks to help maximize your energy.

2. Varied and balanced diet
The nutritional needs (especially vitamins A, C, and B12, zinc and protein) of nursing women are greater than those of non-nursing women. A varied and balanced diet helps meet these increased nutritional needs. At each meal, choose 2 different coloured vegetables and include foods from at least 3 of the 4 food groups. As for liquids, simply drink enough to quench your thirst. Insufficient consumption will result in dark urine.  But there doesn't seem to be any link between hydration and the amount of milk produced. Proper hydration helps in the absorption of nutrients.
3. Vitamins
Extra vitamins and minerals are recommended when a deficiency is detected during nutritional assessment. It's worth noting that Santé Canada recommends a vitamin D supplement for breastfed babies until the age of one year. The dose is 400 IU per day.
4. Alcohol
Nursing moms can occasionally drink very small quantities of alcohol. The alcohol consumed by the mother passes into the breast milk and depending on her body weight, it can take between 2 to 3 hours for each glass of alcohol to be eliminated. Ideally, you shouldn't nurse for 2 to 3 hours after having a glass of alcohol.
5. Other contaminants
–     Special attention should be paid while choosing fish, because some contain too much mercury and other contaminants. Wild salmon, salmon trout, herring, mackerel and sardines are all safe to eat.
–       Caffeine can be found in mother's milk. Drink coffee, tea, soft drinks or chocolate in moderation. You shouldn't have more than 2 cups of coffee a day.
–      Don't go anywhere near energy drinks because they contain substances that can harm the baby.
–     Herbal teas are certainly an option, but be careful: drink them in moderation, don't stick to only one type, use teabags instead of loose tea and don't brew for very long.
The following two tabs change content below.
Author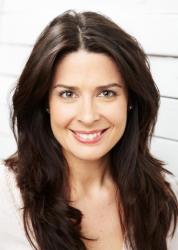 Changing eating habits gradually and adapting to the needs of my clients is the cornerstone of my approach. Eating well for fun and for health is the goal and everything begins with a return to simplicity in our habits. I am a nutritionist and have offered counselling in nutrition for 10 years.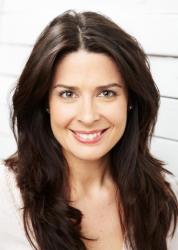 Latest posts by Marie-Maxime Bergeron (see all)