5 Benefits of Meal Planning
With summer drawing to a close and regular schedules on track again, most of us will get back to very hectic routines. Mealtimes and "cooking up" lunches can become a real headache. Did you know that according to a survey conducted by Dietitians of Canada in 2012, only a third of Canadians plans their meals? This, despite the numerous benefits of meal planning. Here are 5 benefits of implementing it!

1.  The way to a healthier diet
Planning your meals beforehand will ensure a more balanced menu. You can, for example, plan all your meals during the weekend and buy all your groceries accordingly. The menu should contain minimally processed, fresh and seasonal foods. You can also visit websites such as www.soscuisine.com to help you prepare a menu that meets your requirements. The chances of you eating balanced and varied meals when you get home from work are higher if you have everything planned and only need to put it all together. No more unplanned orders from the restaurant or visits to the drive-thru on the way home!
2.  Culinary discoveries
Whether you are single, a couple or a family, planning is a great time for making culinary discoveries. Take this opportunity to delve into your cookbooks and choose different dishes.
Apart from trying out a larger variety of dishes and breaking the monotony, you'll also gradually create your own library of favourite recipes. These will certainly come in handy when you have no time to plan or run out of ideas! A simple and inexpensive way to make your taste buds tingle.
3.  Less stress
Planning has the distinct advantage of simplifying life and decreasing stress levels on weeknights! According to a survey conducted by Knorr Canada in 2012, mothers admitted to spending an average of 48 minutes a day to think about what they are going to prepare for dinner. More than half (54%) said they were out of ideas when dinnertime arrived. By planning in advance on less busy days, the process is made easier and stress decreases significantly. Another tip is to cook larger portions so you can use them some other time during the week. You save time and energy by reusing leftovers of the menu once or twice a week. For example, you can use the uneaten chicken from Monday night in sandwiches the next day.
4.  Optimizing purchases & saving money
In 2011, the average food wastage per Canadian household amounted to $1,120. Food planning will enable you to manage your purchases better. Say goodbye to food wastage and pouring money down the drain. Foods that are thrown into the garbage are primarily items that lie forgotten in the bottom of a drawer… A thorough inventory of your pantry and refrigerator while preparing your grocery list will ensure proper rotation of your "stock" and thereby prevent wastage of food… and money!
5. Saving time
Planning is the ultimate strategy for saving time. Why not make it your ally? How many times a week should we stop by at the supermarket to buy food that will complement our choice of recipe? Minimizing the constant visits back and forth to the supermarket will help you maximize your time. The thirty minutes of weekly planning is definitely time well spent!
Another tip to save time is to reuse the same menu, but with just a few tweaks here and there. To think we have to cook every day is a misconception! Double your recipes and use the leftovers for next day's lunch or freeze them to be used as a "back-up" on evenings where you just don't have the energy to set foot into the kitchen.
However beneficial it may be to plan your menus, implementing them week after week will help you develop this skill and become more efficient. You will maximize your time and money and also improve your well-being! Wishing you great culinary discoveries and bon appétit!
The following two tabs change content below.
Author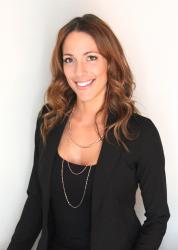 My path naturally guided me to the field of nutrition. Former gymnast and acrobat, I am a dynamic and motivated nutritionist rises to challenges. Not only do I love to positively influence people to push their limits, but I also motivate them to achieve their health goals & achieve wellness.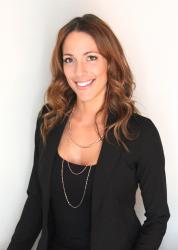 Latest posts by Jessica Allaire-Morin (see all)