5 benefits of running during pregnancy
Many pregnant women wonder whether it's safe to continue running during pregnancy.
It is very often a source of concern for moms-to-be. Such apprehension is strongly linked to the popular belief that running increases the risks of miscarriage in the first trimester.
A fear which is completely legitimate, but in reality… no study has yet proven a link between running and the risk of miscarriage or even the risk of preterm delivery.
On the contrary, several studies have spoken about the many benefits of running.
So future moms, slip into your sports shoes!
Experts agree that a healthy woman with no complications, who used to run regularly before becoming pregnant, should continue to run without any hesitation throughout her pregnancy.
Here are 5 reasons why :
Running strengthens the cardiovascular system, thereby enhancing your energy level.
Staying active improves weight control and prevents gestational diabetes. And the best part is, weight loss after childbirth is usually faster in women who regularly play a sport.
A little exercise during the day helps to burn off excess energy and makes you tired enough to fall asleep quickly and soundly.
The secretion of hormones called "endorphins" released by your brain during exercise will help keep your spirits up and reduce the risk of post-natal depression.
The fitter you are, the better you'll be able to handle labour and childbirth. After all, giving birth is a bit like running a marathon!
Precautions to be taken
If you have bleeding every day or signs of placenta previa (in the second trimester), leakage of amniotic liquid or premature contractions, stop running and come back walking.
Don't exercise until you're exhausted, and slow down if you find that you're unable to hold a normal conversation while exercising.
Certain pregnancies do require particular precautions that will be specified by your doctor.
Women who do regular exercises before pregnancy should, I feel, not only continue this physical activity but also increase the amount to 50% or more of the usual amount and sedentary women should step up their physical activity to at least 20 to 30 minutes of walking 3 to 5 times a week.
If you wish to know more abou it, check out the Canadian Guidelines on Exercise and Pregnancy.
The following two tabs change content below.
Author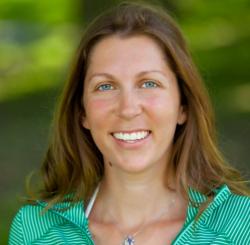 Annie D'Amours, a preventive health expert and personal trainer, is interested in all aspects of physical and psychological health for women. Since 2010, she has helped her clients to adopt healthy lifestyles to be in better physical and psychological health. She takes client satisfaction much to heart, which is why she takes a completely personalised approach.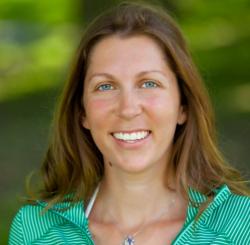 Latest posts by Annie D'Amours (see all)