The 5 most common cooking mistakes
Who has never messed up a cake, burned a sauce or overcooked a roast, making them inedible?
Here the 5 most common cooking mistakes and how to avoid them. Are you familiar with any of them?
Mistake no. 1: Not reading the recipe before starting
You're in a hurry, you quickly pick out a recipe for which you already have ingredients in your refrigerator, and you realize halfway that it actually requires other ingredients (that you don't have), hours of marinating or utensils that mean squat to you. If only you had taken the time to read (and understand) the recipe entirely before getting your hands dirty… This is a mistake that even the best of cooks sometimes make, so try to remember it the next time!

Mistake no. 2: Not measuring ingredients properly
If you don't have a weighing scale, it's highly likely that you'll end up incorrectly measuring ingredients for your recipes. Exact measurements are an absolute must when baking, and measuring cups are not precise enough. A weighing scale is the most accurate (and fastest) instrument for measuring your ingredients.
Mistake no. 3: Cooking at the wrong temperature
You should never be in a rush while cooking, and never skip steps either. For example, if the recipe calls for "simmering" but you "boil" instead, the end result may be harmful. You should also always wait for the oven to reach the right temperature before popping the cake or roast inside. What's more, you should know its real temperature, because there can be up to 50°c of difference between the oven's indicated temperature and real temperature! To be sure about the real temperature, it's best to use an oven thermometer or roasting thermometer. That will avert many nuisances such as burnt cakes and over- or under-done roasts.
Mistake no. 4: Not tasting often enough
It's important to keep tasting the dish while making it in order to figure out which ingredients or seasonings are missing. If you wait till the end to taste it, it might be too late to save an over-salted dish or over-cooked pasta. Don't forget to taste next time.
Mistake no. 5: Making risky substitutions
There's nothing cooler than adding your favourite ingredients to traditional recipes to give them a personal touch and exercise your creative talents. But be careful, some substitutions don't always work every time! For example, low-fat products (like cream) contain stabilizers and thickening agents that can ruin the texture of certain desserts. So next time, follow the instructions right till the end and save your enhancement measures for the second attempt.
Try some of our recipes, that are "less tolerant" to your mistakes 🙂
Cherry Clafouti
Grandma Luigina's Apple Cake
"Panna Cotta"
Melt-in-Your-Mouth Chocolate Cakes
Goat-Cheese Soufflé with Thyme
The following two tabs change content below.
Author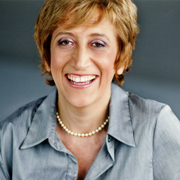 Cinzia Cuneo, founder of SOSCuisine.com, never wanted to neglect the quality of her food. She shares her special expertise to make good food quickly and without complications!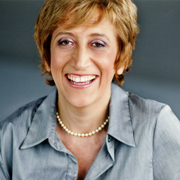 Latest posts by Cinzia Cuneo (see all)