5 tips for our little runners
Running is a sport that's easily accessible to all. No doubt this is one of the reasons why it's hugely popular.
And many parents have even told me how much they are bonding with their kid(s) since they started running together as a family.
Other parents have several questions about children practicing this sport. For example: "Is it OK for children to take part in running?" or "What do we do to prevent injuries?"
The World Health Organization recommends that children should do at least 60 minutes of physical activity a day. So they can jog or run every day if they wish. You should just make sure that the children don't overdo it with a vengeance and also ensure that there's no pressure on them to perform: it should remain their choice.
The following points are also important…
Don't follow a structured training plan; the idea is to run around on various surfaces for "fun".
Make them discover other types of activities, they need variety and novelty.
Tell them they can walk if they get tired.
Avoid telling them how to run. Children will develop their own technique.
Opt for low, light and flexible shoes, in which you can almost feel the ground.
So go on, put on your shoes! Run as a family, first and foremost for FUN!!!
The following two tabs change content below.
Author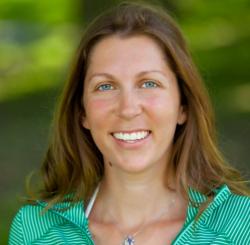 A personal trainer, Annie homes to have a positive impact on the self-esteem, empowerment, and health of women. She encourages women to discover the health benefits, physical, and psychological well-being of an active lifestyle — not to mention the fun!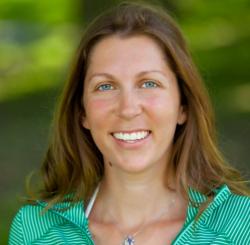 Latest posts by Annie D'Amours (see all)