Bananas may soon disappear
Originally published in the Journal de Montréal on January 22, 2011.
Although the banana tree is one of the oldest known plants, its fruit was apparently not eaten by our hunter-gatherer ancestors because it was not very fleshy and was full of many non-edible seeds. Evidence of the first banana cultivations for human consumption (dating around 7000 years ago) has been found in Malaysia and in Papua New-Guinea.

Large-scale commercial cultivation of bananas only started in the 19th century, when faster steam ships and better methods of preservation made the large European and North American markets more accessible. Over the years, the selection process made it possible to create many varieties, including the famous Cavendish that accounts for the majority of sweet banana exports. This is the variety that we find most often in the stores. Unfortunately in certain Asian countries, a fungus is now attacking its roots, thus making it commercially unviable.
Having said this, sweet bananas are not likely to disappear from the face of this earth in the near future, thanks to other varieties that continue to be developed; however, since more care has to be taken in transporting and handling these varieties, they end up being a little more expensive. These new bananas that promote biodiversity are already present in our supermarkets, although they still only represent a small percentage of the total. They are also as tasty and rich in antioxidants and minerals as the bananas from industrial crops, and they are mostly produced by fair trade certified small-scale farmers. So go ahead and try them, you'll be encouraging not only biodiversity but also fair trade production and the survival of the species.
Try our recipe for Rum Bananas with Vanilla Ice Cream
The following two tabs change content below.
Author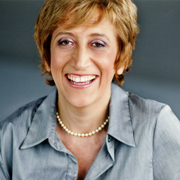 Cinzia Cuneo, founder of SOSCuisine.com, never wanted to neglect the quality of her food. She shares her special expertise to make good food quickly and without complications!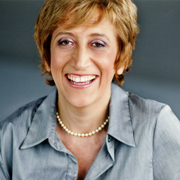 Latest posts by Cinzia Cuneo (see all)