The basics of a low FODMAP breakfast
So, you've decided to try out the low FODMAP diet to rein in your IBS. You've downloaded the list of foods to avoid and the list of foods to eat. All that's left to do is start!
To begin the day on a right note, here are some tips to help you create your low FODMAP breakfast that's high in taste and wholesomeness.
The secret to kick starting your day is to eat a complete breakfast, i.e., a source of carbohydrates, a source of protein and to a fruit (or vegetable if you don't have a sweet tooth).

Each component plays a special role and allows you to sail through to the next meal. Carbohydrates, the main energy source for the body and brain, help regulate sugar levels in the blood and ward off hunger pangs before noon. The major sources of low FODMAP carbohydrates for breakfast are oatmeal, gluten-free bread, potatoes and permitted fruits.
It is very important to include fibre in your breakfast! These will keep you feeling full until your next meal. Soluble fibre can help you control diarrhoea or constipation. It is present in fruits and vegetables as well as in whole-grain products, chia seeds and flax seeds.
Protein is also an important part of breakfast. It plays a major role in the body, especially in the building and repair of muscles and in protecting against diseases. Good sources of low FODMAP protein for breakfast include eggs, lactose-free milk and yogurt, nut butters, nuts and seeds (in recommended amounts) and cheese.
This all sounds very fine, but what does it actually translate into? Here some examples of low FODMAP breakfasts:
A slice of gluten-free bread (carbohydrates) with peanut butter (protein), an almond beverage and an orange
Gluten-free pancakes (carbohydrates) a glass of lactose-free milk (protein) and half a banana
Other examples of breakfast (as well as lunch and dinner) based on these guidelines can be found in SOSCuisine's low FODMAP menus. Check out our menu page for more details.
The following two tabs change content below.
Author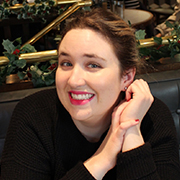 Member of the Quebec College of Dietitians (OPDQ) and Dietitians of Canada,Jef graduated from McGill University in December 2014. Recently graduated and passionate about culinary arts, Jef poses a simple, effective and practical look at daily meal planning. With this in mind, she works in conjunction with the mission of SOSCuisine…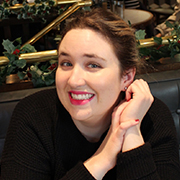 Latest posts by Jef L'Ecuyer (see all)