Can Beet Juice Help Improve Sports Performance?
Beet juice is a popular supplement among endurance athletes, but is it really effective? Let's dive into that question!
What are the effects of beet juice?
The beet is a vegetable that is very rich in nitrates. Following the ingestion of a nitrate concentrate in the form of beet juice or beet powder, the nitrates are converted into nitrites and then nitric oxide. The consumption of a nitrate concentrate can reduce oxygen consumption during exercise, since in the presence of nitric oxide, the muscles need less oxygen to perform the same effort. Each breath is therefore more effective, the body becomes tired less quickly and can tolerate intense effort for a longer period of time. Consumption of a nitrate concentrate may possibly increase the time it takes to reach exhaustion of 16% to 25% during high intensity effort, which can result in a decrease of up to 2% in race time.
Beet juice, who is it useful for?
The effects of beet juice have been demonstrated for use within various sports including running, cycling and rowing. The benefits of a beet juice supplement have mostly been demonstrated for efforts lasting 5 to 30 minutes, with limited evidence available on its benefits for longer durations or for intermittent sports. Studies suggest that with cycling, a 500 ml portion of beet juice could improve performance over relatively short distances (4 to 16 km) in untrained and moderately trained subjects.
Most studies suggest that beet juice may be effective in improving endurance performance for less trained athletes. However, according to a more recent study, beet juice could also be beneficial for elite athletes, provided they consume enough of it. In the study in question, the consumption of 140 ml per day of beet juice concentrated in nitrates for a period of four days was shown to be effective in improving oxygen consumption (VO2) and performance during a 10 km bike race in trained cyclists compared to those who took a placebo.
Beet supplementation can also combat the lack of nitric oxide under hypoxic conditions and thus help promote better performance at higher altitudes. It could also increase apnea performance by greatly reducing the metabolic cost.
How much beet juice should you drink?
To achieve the desired effects, it is recommended to consume a dose of 5 to 9 mmol of nitrates, equivalent to about half a liter (16 oz) of beet juice (or less depending on the concentration) two to three hours before exercise and for a duration of 1 to 15 days. This dose can also be found in a more concentrated form in some products, such as beet powder or beet concentrate shots.
The following two tabs change content below.
Author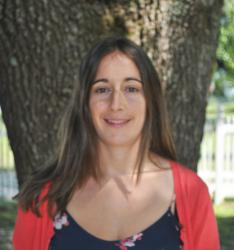 Kathryn Adel
Kathryn completed degrees in kinesiology and nutrition, as well as a Masters in Sports Nutrition. She is a member of OPDQ and of the Academy of Nutrition and Dietetics. She ran track and cross-country at a national level. Kathryn specializes in sports nutrition, weight loss, diabetes, as well as heart and gastrointestinal health.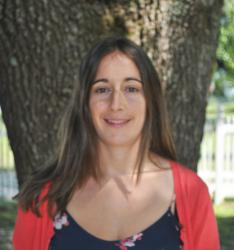 Latest posts by Kathryn Adel (see all)