Choosing the Best Supplement for Crohn's Disease and Ulcerative Colitis
Many people affected by an inflammatory bowel disease turn to supplements. Indeed, those affected by Crohn's disease or ulcerative colitis can feel helpless in the face of numerous medical treatments and turn towards alternative treatments.
As discussed in the article "5 Questions to Better Understand and Manage Inflammatory Bowel Disease", Crohn's disease and ulcerative colitis are characterized by constant inflammation of the intestinal walls. The question is to know whether supplements can play a role in immune and inflammatory responses, change the composition of the intestinal flora (bacteria) and help heal the digestive system.
Some supplements have been studied and found to be as effective, or more effective than placebos, as much for symptom management as to help induce or prolong remission. In this article I'll explore the efficacy of prebiotic, probiotic, omega-3, calcium, vitamin D and other natural supplements.
Probiotic, Prebiotic, and Synbiotic Supplements
Probiotics are defined as organisms that, when eaten in adequate amounts, confer a benefit to the host, in this case a person affected by inflammatory bowel disease. You can also find probiotics in yogurt, miso, kefir, sauerkraut, honey, etc.
We know that a change in the composition of intestinal flora is linked with the development and management of Crohn's disease and ulcerative colitis. So we can conclude that by supplementing probiotics (good bacteria), we can change the flora and increase the chances of remission. Studies show that probiotics are effective at inducing and maintaining remission from ulcerative colitis, alongside conventional medical treatment. So far, there are no conclusive studies for Crohn's disease.
Prebiotics are non-digestible carbohydrates. They feed the good bacteria in the colon. You can find prebiotics in several plant foods. The best sources are bananas, alliaceous vegetables (onion, garlic, leek…), oats, artichokes, Jerusalem artichokes, asparagus, legumes, most whole grains (barley, rye, etc.), and chicory root.
You might think that supplementing prebiotics can also help, seeing as they encourage the development of good bacteria in the digestive system by feeding them. However, no study has proven that taking prebiotics helps to induce remission.
Studies on synbiotic supplements, which contain both probiotics and prebiotics, have not yet proven that these are efficient at inducing or prolonging remission from ulcerative colitis or Crohn's disease.
To conclude, prebiotics and probiotics are part of a healthy diet for your digestive system and your entire body. Ask your healthcare team to help you choose the best supplement for you.
So far, no studies prove that supplementing is efficient, but you can still include foods that contain prebiotics and probiotics into your diet!
Omega-3 Supplements
Several studies have looked at fish oil (or omega-3) supplementation for inflammatory bowel disease. The conclusion is that, for the moment, we don't have enough proof to enable us to make a firm recommendation.
For the general population, we recommend including a daily average of 400-500 mg of EPA and DHA in your diet. By eating two portions of fatty fish a week, you can meet your needs. If, however, you're not a fan of fish (what a shame!), you can turn to supplements.
Calcium and Vitamin D Supplements
Osteoporosis is one of the most common complications for people suffering from ulcerative colitis and Crohn's disease. You must focus on eating foods rich in vitamin D and calcium in order to avoid it.
Despite the benefits attributed to it, vitamin D supplementation is, for the moment, recommended only to those who have a deficiency. People particularly at risk are those who don't have a varied diet, those in the active phase of their illness (especially Crohn's disease) and those living in Canada or northern Europe (especially during the winter). If you're part of one of these at-risk groups, speak to your doctor to determine whether you should take a vitamin D supplement.
Natural Supplements
While some people experience improvements in their symptoms or illness, the efficacy of most natural supplements remains to be proven.
Among the most popular natural supplements, curcuma longa (curcuma pigment) is particularly prized for its anti-inflammatory properties. Some studies have even shown that, when taken alongside a medical treatment, it affords additional benefits (reduction of inflammation and increased remission time). More studies are needed around Crohn's disease and ulcerative colitis before we can make general recommendations on curcuma longa supplementation.
Aloe vera supplements are also popular. Some studies have even shown they can reduce inflammation in the general population. However, only one study has reviewed its effect on inflammatory bowel diseases. We can therefore not recommend its use in all cases. What's more, aloe vera can have laxative effects. It's therefore a good idea to avoid it if you already have problems with diarrhea and malabsorption.
For a more complete list of natural supplements, check out this article which reviews the various options and the scientific data available so far.
Before taking any vitamin, mineral or other supplement, it's vital to speak to your doctor or healthcare team. There may be interactions between medications and supplements. In addition, it is not recommended to stop taking medication and replace it with a natural supplement before speaking with your pharmacist.
---
References
The following two tabs change content below.
Author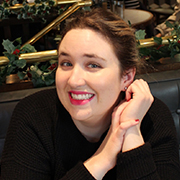 Member of the Quebec College of Dietitians (OPDQ) and Dietitians of Canada,Jef graduated from McGill University in December 2014. Recently graduated and passionate about culinary arts, Jef poses a simple, effective and practical look at daily meal planning. With this in mind, she works in conjunction with the mission of SOSCuisine…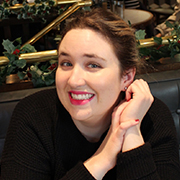 Latest posts by Jef L'Ecuyer (see all)