Is CBD Oil Effective to Reduce Chronic Inflammation and Anxiety?
Cannabidiol (CBD) is a cannabinoid found in the cannabis plant. Recently, it has surged in popularity. It is sold in various forms including oils, capsules and infusions. Proponents of CBD oil claim that it can treat a wide variety of health issues including anxiety, pain and inflammation. Is it the next miracle product?
What is CBD?
Cannabidiol (CBD), also called hemp oil, is one of the hundreds of cannabinoids found in the cannabis plant (marijuana). It is the second most studied cannabinoid after THC (tetrahydrocannabinol). Unlike THC, CBD does not seem to have psychoactive properties so it does not cause euphoric effects.
Therapeutic Effects of CBD
CBD has several potential therapeutic applications, many of which are currently under investigative research (treatment against cancers, multiple sclerosis, Parkinson's disease, etc.). The most promising is its use in the treatment of epilepsy. However, it is too early to confirm most of the beneficial effects of CBD. Some studies suggest that CBD use may help reduce anxiety or pain and inflammation, but scientific evidence is currently insufficient to confirm it.
Effects of CBD on Anxiety
By binding to specific receptors in the body, CBD could help reduce anxiety in isolated events. For example, in a recent clinical study, taking 300 mg of CBD reduced anxiety in subjects who were challenged to speak in front of an audience. In contrast, lower doses (150 mg) or higher doses (600 mg) had no effect on the participants' level of anxiety. Thus, the effectiveness of CBD on reducing anxiety in an isolated event seems to be largely dependent on the amount consumed. However, chronic use of CBD in humans has not been further studied. Current scientific evidence suggests that the use of CBD has the potential to help treat chronic anxiety disorders, but there is not enough scientific data available to date to recommend it.
Effects of CBD on Chronic Pain and Inflammation
Many studies have investigated the effects of cannabis on chronic pain, but few have evaluated the isolated effects of CBD specifically. Some studies in rodents suggest that CBD may help reduce pain and chronic inflammation. However, its effect in humans is still unknown. In short, it is too early to recommend CBD to treat inflammation and chronic pain.
Is Taking CBD Safe?
The safety of CBD has been questioned. In clinical studies, minor side effects have been reported following the use of CBD such as fatigue, diarrhea and changes in body weight and appetite. Also, taking CBD may interact with certain medications, so it would be important to consult with your pharmacist before deciding to take a CBD supplement.
Another aspect to consider is the dosage. Studies suggest that the amount of CBD needed to achieve the desired effects are considerably higher than those found in most supplements sold on the market. In addition, the contents of the supplements are not well regulated, making it difficult to know the dose of CBD actually contained in the product that is purchased. It is also possible that some products contain contaminants. In short, vigilance is required!
---
References
Iffland et Grotenhermen (2017) An Update on Safety and Side Effects of Cannabidiol: A Review of Clinical Data and Relevant Animal Studies. Cannabis Cannabinoid Res; 2(1): 139–154.
Linares et coll. (2019) Cannabidiol presents an inverted U-shaped dose-response curve in a simulated public speaking test. J Psychiatry; 41(1):9-14.
Blessing et coll. (2015) Cannabidiol as a Potential Treatment for Anxiety Disorders. Neurotherapeutics;12(4):825-36.
The following two tabs change content below.
Author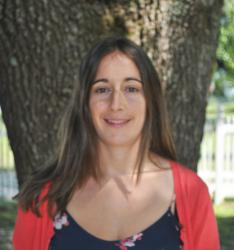 Kathryn Adel
Kathryn completed degrees in kinesiology and nutrition, as well as a Masters in Sports Nutrition. She is a member of OPDQ and of the Academy of Nutrition and Dietetics. She ran track and cross-country at a national level. Kathryn specializes in sports nutrition, weight loss, diabetes, as well as heart and gastrointestinal health.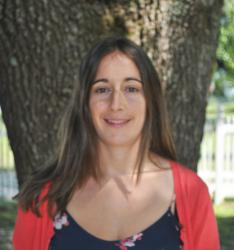 Latest posts by Kathryn Adel (see all)