Coffee: Good or Bad for the Intestines?
Coffee is a source of antioxidants in the form of polyphenols and its consumption is linked to a reduction in the incidence of cardiovascular disease, strokes and diabetes. Good news for those who are used to waking up to a cup of coffee!
Coffee and the digestive system
Let's go back to the intestines for a moment: can drinking coffee affect the digestive system and bowel regularity? The answer is: yes, absolutely! The effects vary greatly from person to person.
For some, a coffee in the morning is a sure-fire way to ensure bowel regularity. But for others, the laxative effect of coffee may create more harm than good by causing diarrhea and discomfort.
Coffee's downside
We should also bear in mind that caffeine may have other side-effects if consumed in excessive amounts. The most common effects are insomnia, irritability, headaches, nervousness, etc. Excessive consumption means drinking more than 6 cups (1 cup = 250 ml) of filter coffee or more than 5 espressos (60 ml/espresso) per day.
The effects of caffeine and coffee are different from one person to another. Some people are more sensitive to caffeine than others. We've all come across someone who drinks a large coffee after dinner and falls asleep easily while someone else has a coffee at noon and is unable to fall asleep until the wee hours of the morning. Though it's up to you to figure out your tolerance level, the 'moderation is a must' rule applies for everyone. No more than 2-3 cups of filter coffee or 2-3 servings (1/4 cup) of espresso coffee are recommended per day.
The following two tabs change content below.
Author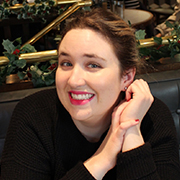 Member of the Quebec College of Dietitians (OPDQ) and Dietitians of Canada,Jef graduated from McGill University in December 2014. Recently graduated and passionate about culinary arts, Jef poses a simple, effective and practical look at daily meal planning. With this in mind, she works in conjunction with the mission of SOSCuisine…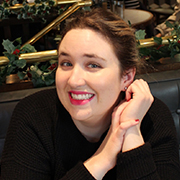 Latest posts by Jef L'Ecuyer (see all)