Colombian Coffee
Coffee is the product from Colombia that is probably the most famous worldwide, and makes up a big part of the pride and culture of this country. Indeed, Colombia is the third biggest producer of coffee in the world. It is produced in high mountains; grown in the three mountain ranges of the Andes as well as the Sierra Nevada of Santa Marta.
Most of its coffee is Arabic and is produced in the Coffee Triangle zone, also known as the Eje Cafetero, part of the Paisa region. This region possesses the optimal climate conditions for the growth of the coffee bean, due to the decent amount of rain, the humidity, light winds, sunshine and temperatures ranging in between 19 and 21 degrees.
During my visit to this region, I went to visit a finca, or coffee farm, where a private owner showed us the production process of Colombian coffee.
He first showed us where he handpicks the coffee beans, which to my surprise, come in the form of red berries. The berries that are red or yellow are those that can be harvested, whereas those that are green are not mature enough and, if picked, will mutilate the flavor of the coffee.
The same day, the berries are gathered and exposed to a pulping process, where the beans are removed from the berries.
The beans are laid to rest during the process of fermentation. The coffee beans are put into a resting cell to release the honey for a maximum of seven days.
The washing and classification process allows for the beans to be cleaned and the defected beans are separated. The beans are then placed to dry on a patio or surface exposed to the sun.
The final step is the toasting of the beans.
At the end of the tour, we were given a cup of the local black coffee, called tinto. Delicioso!
Juan Valdez
Juan Valdez, along with his mule Conchita, are characters inspired by Colombian farmers and were created in 1959. Juan Valdez is one of the largest coffee brands in the world today and represents more than 500,000 farmers. Its main function is to promote Colombian coffee. It is also the best coffee I have ever tasted in my life!
The following two tabs change content below.
Author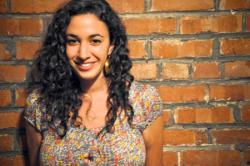 Emanuela Orsini, also known as "Manu", is a talented young lady who shares her culinary discoveries with us.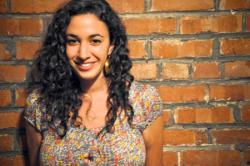 Latest posts by Emanuela Orsini (see all)