What to Eat and What to Avoid If You Have Gout?
Gout is a disease related to arthritis that has been known for hundreds of years. Indeed, gout is sometimes called the disease of the kings, since it is associated with a diet high in fat, animal protein and alcohol. Dietary recommendations and diets for gout found on the internet may seem drastic. In addition, the scientific evidence is not always there to support these recommendations. So what's true? Is there something that can be done to help from the point of view of diet and lifestyle? Definitely! Here are our suggestions.
What is gout?
As mentioned above, gout is a form of arthritis that is characterized by a problem with the metabolism and elimination of uric acid. Gout attacks are periodic episodes in which the immune system attacks the accumulations of uric acid in the joints. The joints most commonly affected are those of the toes, ankles and knees.
The development of gout is multifactorial. Genetics, being overweight, taking certain medications (ex diuretics), diminished kidney function, and bad lifestyle habits can all contribute to the development of this disease.
Gout is often associated with other related diseases (comorbidities) such as diabetes, obesity, dyslipidemia, hypertension and hypertriglyceridemia. Nutritional management of gout should, therefore, also include the management of these other diseases. We give you more details on our suggestions in the section "What to eat the rest of the time".
What to eat in times of crisis
If you've done a little research, you've probably come across purine-rich food lists that you're told to eliminate from your diet forever … In fact, that's not quite the case. Although it is true that purine-rich foods (see the list below) should be restricted during active periods (gout attack), it is not necessary to do so between the periods of crisis.
The main foods rich in purines are:
Anchovy

Brain

Game meats

Heart

Herring

Kidney

Liver

Mackerel

Meat extracts and sauces made from meat

Sardines

Scallops

Shrimp


Sweetbread
In addition to limiting your consumption of purines, it is also necessary to ensure that you are well hydrated, avoid alcohol as much as possible (a maximum of 1 drink per day for women and 2 drinks per day for men) and avoid high fat foods and meals (fast food, fried foods, high fat dairy products, etc.).
What to eat the rest of the time
Given that lifestyle habits are an important factor in the development of gout and the management of gout attacks, it is better to improve them starting from the very first period of crisis. The good lifestyle habits to adopt are:
Limit your alcohol consumption, especially beer

Achieve or maintain a healthy weight

Decrease your consumption of added sugars, especially fructose, in the form of juice, sugary drinks, sweets, etc.


If consumed, prioritize low fat dairy products over whole fat dairy products
---
References
The following two tabs change content below.
Author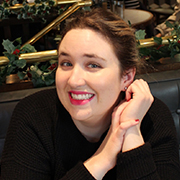 Member of the Quebec College of Dietitians (OPDQ) and Dietitians of Canada,Jef graduated from McGill University in December 2014. Recently graduated and passionate about culinary arts, Jef poses a simple, effective and practical look at daily meal planning. With this in mind, she works in conjunction with the mission of SOSCuisine…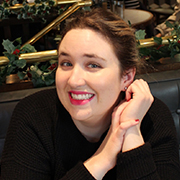 Latest posts by Jef L'Ecuyer (see all)