Eat real. Eat local.
At the end of May, we were invited to a conference in Toronto with seven other Canadian bloggers.
The tie-in between us all is that we all have an interest (whether it be professional or personal) in food, as well as an established online presence.
The goal of the weekend was to discuss with one another the Eat Local phenomenon and to get a dialogue started with our respective users/members/followers.
Why? To bring the eat local issue to the forefront of Canadians' radars and, hopefully, help them to make lasting changes in their dinner plates.
The invitation to the weekend conference came care of the Hellmann's division of Unilever Canada. Their goal is, of course, to reinforce further their mayonnaise brand, which is already the leading one in Canada. However, their strategy towards achieving that goal is quite innovative, and I thought it would be interesting to briefly explain it here.
Hellmann's mayonnaise is made up of 100% Canadian ingredients, like Canadian eggs and canola oil from the Prairies. Therefore, it makes sense for them to encourage Canadians to eat (and buy) more local products.
By taking this initiative, Hellmann's is greatly contributing to the Eat Local movement – something which we at SOSCuisine hold close to our hearts – by educating Canadians with hard facts about the situation of the Canadian Food System.
What's more, Hellmann's has pledged to donate $25,000 to Evergreen once 100,000 Canadians take action to eat local, via social media sites like Facebook and Twitter.
The meeting in Toronto gave us web people the opportunity to discuss new techniques to encourage people to start supporting the eat local movement – even in the face of busying lives – using the coolest technology. Besides myself, representing SOSCuisine, the other bloggers who also participated are:
At SOSCuisine, we have been encouraging people to eat local since we started up.
Each week, we offer Eat Local menus specifically designed around available products in Quebec and Ontario. And we have plans to introduce similar menus in other provinces.
Whether you eat mayonnaise or not, I encourage you to go and visit Hellmann's Eat Real, Eat Local web site – created specifically to launch awareness for the campaign. #realfood
It is a well designed and easy to navigate site. Be sure to watch the video that they made – you will be shocked by some of the facts that are explained in it. And it is my belief that these facts are accurate, as they were scrutinized by their legal counsel.
Pierre Lamontagne,
Co-founder, SOSCuisine.com
The following two tabs change content below.
Author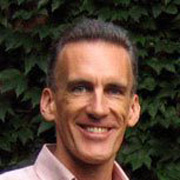 For over twenty years, Pierre has successfully developed, marketed and sold high-tech products and services in the Aerospace, Energy and IT industries, in Europe, South America and North America. His deep interest in healthy food dates back from a 1980 interview of the internationally reknowned Swiss physician Dr. Catherine Kousmine.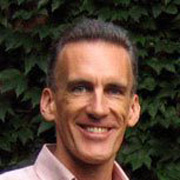 Latest posts by Pierre Lamontagne (see all)