"Eating well made easy" for people with Diabetes
Today is a big day for us! After putting in five years of hard work in R&D and eighteen months in Clinical Testing with a renowned University Health Centre, we are very proud to announce the launch of our , starting with the one for people with type 2 diabetes.
Right from the beginning of SOS Cuisine, our goal was to develop a solution that would translate the latest nutritional recommendations into simple meal plans that would take the guesswork out of eating healthy. The type 2 diabetes Meal Plans that we are announcing today are the tangible results of this vision and the first in a series of that we shall be progressively introducing in the coming months.
Our plan includes other meal plans for health concerns, such as irritable bowel syndrome, gastro-esophageal reflux, cancer prevention, and many others. We are also developing tailor-made meal plans for pregnancy, breast-feeding, menopause, and for a host of other situations like weight loss, fitness training, etc. All this is possible thanks to the expertise and technology that we have been developing since we started in 2004. These, however, will be the topic of another article, because today, I want to talk to you about diabetic meal plans. (continued below)
We had the privilege of working closely with a renowned University Health Centre, within the framework of a clinical research project that was partly financed by Diabetes Quebec, which was selected as one of their most commendable projects.
The project consisted in proposing specialised menus over a period of 6 months to 35 people with type 2 diabetes. These meal plans had to respect not only the specific prescriptions drawn up for each participant by a nutritionist during an initial consultation, but also all the nutritional recommendations of the Canadian Diabetes Association. And of course, it goes without saying that the menus had to taste delicious. 😉
Several readings (weight, blood sugar, etc.) of each participant were taken at the beginning and end of the 6 months, to highlight the expected improvements. The researchers are currently busy compiling the results. However, based on the direct feedback that we received from those participants who followed the meal plans, they did lose weight and their blood sugar levels reduced and stabilised.
Throughout the project, we had a lot of interaction with participants who voluntarily communicated with us. This allowed us to learn about the difficulties faced by people with diabetes and the importance of individual food habits and preferences.
All the participants' menus were created from SOS Cuisine recipes that are featured on our site. In fact, the secret of preparing food for people with diabetes lies in the daily and weekly choices and pattern of recipes, what they eat throughout the day, and how their daily and weekly diets fits within the recommendations.
Creating weekly meal plans are the only effective way to ensure that all the necessary recommendations are met. And a healthy meal plan benefits you and your family, so everyone can take part in this healthy eating plan. This way, the person with diabetes is supported and no longer alone.
With the launch of our diabetic meal plans, the fruits of all our hard labour are now available to everyone, highlighting yet again our 'mantra': Eating well, made easy.
Share your story with us and let us know how important eating healthy is for you.
Or, let us know what you think our next meal plan should be? IBS, gastro reflux, weight loss, etc.
The following two tabs change content below.
Author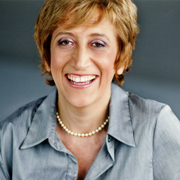 Cinzia Cuneo, founder of SOSCuisine.com, never wanted to neglect the quality of her food. She shares her special expertise to make good food quickly and without complications!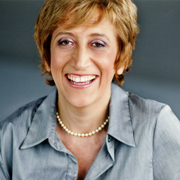 Latest posts by Cinzia Cuneo (see all)