"FODMAP Diet" Wins the DUX 2017 Contest
Each year for the last five years, at the end of January, big (and small!) players in the food industry get together to celebrate the new initiatives taken that year. This year, it's with great pride that we have won the DUX Contest for our initiative the "FODMAP Diet"!
Why "FODMAP Diet"?
Irritable bowel syndrome (IBS) is the most common gastrointestinal problem in the world, affecting on average 15% of the population. Up until the arrival of the FODMAP method, there were no effective treatments to help these people. Since then "research has shown that a low-FODMAP diet is effective in 75% of cases to considerably reduce the symptoms of irritable bowel syndrome.1"
About SOSCuisine's "FODMAP Diet" Initiative
Using our expertise in meal planning, in March 2015 we began offering specialized low-FODMAP menus, followed in January 2016 by the book "The Low-FODMAP Solution: Put An End to IBS Symptoms and Abdominal Pain", in French (English edition to be published in March 2017). To make it easier to transition to this diet, we've also created a private online support group and we share articles relating specifically to FODMAPs and IBS on our blog.
What's more, we share this method with health professionals (especially doctors and dietitians), we petition the food industry to offer new low-FODMAP products and we are the "Canadian feeler" of the group of researchers at Monash University in Melbourne Australia, who invented the method.
It's because of our leadership in this field that members of the DUX Contest jury awarded our application as the best in the "Projects" category on 25th January, during the DUX Gala 2017.
About DUX
Launched in 2013, DUX is a program that aims to motivate the agro-food industry and stimulate initiatives that contribute to the improvement of people's health through diet. DUX is also a contest that recognizes all the actors in the food chain: manufacturers, retailers, suppliers, institutions, community groups or even non-profit organizations. A jury made up of experts in the health promotion and food industry sectors award the prizes in the different categories.
DUX is an initiative by Edikom, a publishing house specializing in the agro-food sector, editor of L'actualité alimentaire (magazine aimed at industry professionals) and LE must (magazine for consumers focusing on nutrition trends).
A huge thank you for all your support and to the organizers of the DUX Contest for this pat on the back 🙂
*FODMAPs are fermentable carbohydrates that are partly responsible for causing symptoms in people with irritable bowel syndrome (IBS). For more info, read this article.
---
References
Chey, W. D., Kurlander, J., & Eswaran, S. (2015). Irritable Bowel Syndrome – A Clinical Review. Journal of the American Medical Association, 313(9), 949.
The following two tabs change content below.
Author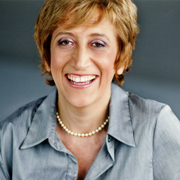 Cinzia Cuneo, founder of SOSCuisine.com, never wanted to neglect the quality of her food. She shares her special expertise to make good food quickly and without complications!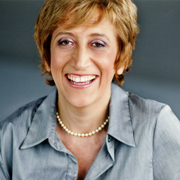 Latest posts by Cinzia Cuneo (see all)