Forget about your cell phone while eating!
Eating is a very important act of socialization in our lives. For example, dining together as a family has many health benefits. Not only is the food on the table often more nutritious than a meal eaten alone, such habits also encourage family bonding.

All of us have heard the following phrase innumerable times: switch off the TV at mealtimes.  But this advice may no longer be enough to ensure that everyone is "there" during the meal. A study published in early 2014 focused on other sources of electronic distractions at mealtime.
Nearly 2,000 American parents participated in the study by completing a questionnaire on their teens' activities during mealtimes. More than one in four parents said that their teenager texts (28.4%) or talks on the phone (25.5%) during the meal. Honestly, I'm not surprised by these results. Staying away from your cell phone, even while eating, can be difficult for many people.
Still, three out of four parents do claim that their teens don't use their cell phones at the dinner table.  Their secret? Cell phones are banned from the table. As simple as that!
I don't know about you, but sometimes when I'm dining with my friends, I wish I could also lay down the same rule!
One thing is for sure, if you don't focus on your meal, you'll eat without listening to your body's signs of fullness and lose a great opportunity to learn about the lives of those who are dear to us. So the next time one of your friends or a family member pulls out their cell phone while eating, tell them to put it away!
REFERENCES
Fulkerson J.A., Loth K. Bruening M et coll. Time 2 tlk 2nite : use of electronic media by adolescents during family meals and associations with demographic characteristics, family characteristics, and foods served. Academy of Nutrition and Dietetics 2014
The following two tabs change content below.
Author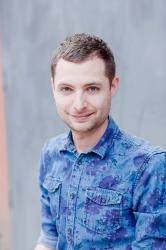 Bernard Lavallée is a nutritionist and author of the blog Le Nutritioniste Urbain. Specialised in communication and popular science, he has worked at Extenso, where he is frequently asked to comment on news and trends in nutrition for various media, since 2011. His goal is to use all forms of communication to reach consumers.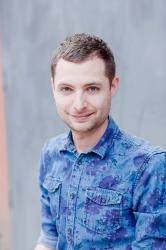 Latest posts by Bernard Lavallée (see all)