Is Your Fridge Stocked for Healthy Eating Success?
Healthy eating can be a challenge. After all, we live in a fast-paced society where convenience is a major predictor of food choice.   With this in mind, I would like you to open your fridge and tell me the first three things you see. According to food behaviour researcher Brian Wansink, we tend to consume foods at eye level. Today I'll highlight how to organize and stock your healthy fridge! I have included tips from Wansink's newest book Slim by Design to help us make healthy eating the easy choice.

3 Keys to organize a "healthy fridge":
Place the healthiest foods at eye level (see examples below)
Keep your fridge clutter free
Hide your indulgences (leftover desserts) in produce drawer or wrap in foil
Foods to stock in a "healthy fridge":
Chopped veggies in a see-through container on centre shelf
Cut fruit in plastic bags and place on centre shelf
Salad is chopped and washed; stored in a transparent container or with plastic wrap
Non-fat yogurts (I enjoy unsweetened 0% Greek yogurt)
Pre-portioned cheese string, baby bel or sliced turkey
Eggs or a high protein alternative (try making hard-boiled eggs ahead and use them on salads, in sandwiches or as a snack with fruit or crackers.
Low fat milk or milk alternative (soy, almond milk)
Hummus or bean dip
Natural peanut or nut/seed butter
Keep a water jug or sparkling water front and centre of fridge (aim to have only water and milk as beverages in the fridge)
Bottom line:
Healthy eating begins with stocking your fridge with the right foods. You will then need to place them strategically in clear view to facilitate convenience and visual reminders. I hope with these fridge-stocking tips, you will no longer wonder why your fresh fruits and veggies went bad when kept in the produce drawer!
Need more tips? Check out my past blog: Stock your Kitchen like a Dietitian!
The following two tabs change content below.
Author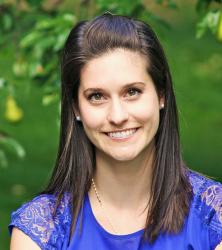 Andrea is a Registered Dietitian and owner of Dietetic Directions, a nutritional counselling and education company. Andrea's mission is to inspire clients through motivation and guidance to achieve life-long health behaviour changes. She has taken continuing education in the areas of Food Allergy and Food Hypersensitivity, Health Research Literacy, Motivational Interviewing & Coaching for Behaviour Change.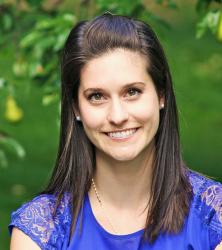 Latest posts by Andrea D'Ambrosio (see all)