Gastrocolic Reflex, or Why You Run to the Bathroom after Eating
The digestive system is a pretty long organ, the small intestine is around 6 meters long, while the large intestine (or colon) measures around 1.5 meters. For this reason, digesting food can take anything between 12 and 48 hours from the moment you swallow it to the moment it ends up in the loo. It's physically practically impossible for a food to go from one end to the other quicker.
So how is it possible that some foods feel like they're going right through? I've got the answer for you here: the gastrocolic reflex.


A reflex?
The gastrocolic reflex is actually responsible for letting the large intestine know we're eating and that it needs to make room for digesting new foods. For people suffering from irritable bowel syndrome (IBS), this reflex can be very strong and cause embarrassing symptoms, like urgency to defecate or diarrhea.
What's actually happening is that the simple act of eating activates this reflex, the foods we're eating have little or no effect on this signal. Aside from exceptions, for example a very fatty meal (such as fast food) which can trigger the reflex and cause stronger symptoms in sensitive people. If you've eaten FODMAP*-rich foods earlier in the day or the day before, this can also increase your symptoms. Depending on the type of FODMAP, this happens either because of increased absorption of water in the colon (causing diarrhea), or increased production of gas.
Solutions?
To reduce unpleasant symptoms and digest your meals better, I suggest you keep a food diary and work with a dietitian to identify the foods, or food groups, that cause problems. Given that digesting a food takes several hours, it's vital to keep in mind the foods you ate during previous meals.
Need a helping hand? Check out our VIP Dietitian Service.
*FODMAPs are fermentable carbohydrates that are partly responsible for causing symptoms in people with irritable bowel syndrome (IBS). For more info, read this article.
---
References
The following two tabs change content below.
Author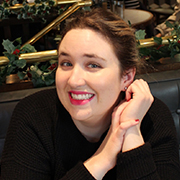 Member of the Quebec College of Dietitians (OPDQ) and Dietitians of Canada,Jef graduated from McGill University in December 2014. Recently graduated and passionate about culinary arts, Jef poses a simple, effective and practical look at daily meal planning. With this in mind, she works in conjunction with the mission of SOSCuisine…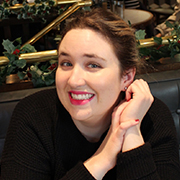 Latest posts by Jef L'Ecuyer (see all)