Gastronomic panorama of Morocco (1st part)
Those of you who've visited (or are planning to visit) Morocco probably did so for the architecture, the beaches, the desert or even the absolutely amazing landscapes there.
In fact, few of us consider Morocco to be a destination for gastronomic tourism.
However, Moroccan cuisine, a rich fusion of Berber, Arabic and Andalusian cuisines, is considered to be one the most delicious. And after 10 days of enjoying myself in this country, I can assure you that this aspect of Morocco deserves serious attention!
Here is a panorama of Moroccan gastronomy, seen through photos…
1. Markets and souks
Markets, or souks as they are popularly known, can be found everywhere in Morocco, be it in cities or in villages. Moroccans can buy fresh seasonal produce here and the choice is impressive! A tiny shop selling dates can have more than twenty different varieties on sale!
What's more, it is interesting to note that even if the items have no certification (since it is very costly), a lot of them are organic.
Indeed, many small farmers go to the markets to sell their surplus produce, which are often grown according to traditional farming methods and are very respectful to nature.
2. Beverages
Thanks to my [previous post], Moroccan tea is no longer a mystery to you. But this is not the only hot beverage in the country. Moroccans also drink lots of herbal teas like, for example, verbena infusions.
A real treat that we tasted in a tiny café in the Medina of Fez, is spiced coffee! The very elderly shop owner offered us a delicious milk coffee flavored with cinnamon, cardamom, pepper and sugar. Simply exquisite! Apparently very few cafés offer this beverage to their customers nowadays, so you have to be lucky to spot the few places that still prepare it.
3. Couscous
Contrary to clichés, Moroccans do not eat couscous at every meal! This dish is only consumed on Fridays after the noon prayers. What's more, many restaurants don't even serve it at any other time!
There are two ways of eating couscous, depending on where you are:
– At the restaurant, you'll be served an individual portion to be eaten with cutlery
– At home or in a community setting, you'll be invited to serve yourself with your hands from a large common platter! Don't forget that it's good manners to eat only with your right hand.
4. Quince
I want to talk a bit about quinces, since they are practically unknown in Canada. However, come November, they can be found in tagines all over Morocco.
So, what is a quince? It is the fruit from a quince tree. Halfway between an apple and a pear, this fruit is rarely eaten raw. In Europe, it is used for making jellies and jams. In Morocco, it is cooked with meat (chicken or lamb) in tagines.
Quince season was in full swing during my training period in November. In one week, we had already eaten it four times! Luckily, when cooked in the tagine, it becomes extremely soft and flavourful thanks to the aromas of the meat.
5. Honey: Moroccan honey
In Morocco, honey is more than just a substitute for sugar. Moroccans love it and appreciate its nutritional benefits.
The managers of the place we were staying in practiced beekeeping in order to enhance their clients' breakfast with some excellent honey.
Honey is highly sought after by consumers in the cities. At Fez, there is even a small market dedicated solely to this product! Between carob honey, orange tree honey and thyme honey, there are plenty to choose from!
Here's an interesting fact: up to 90% of honey consumed annually is used during Ramadan! It is an ingredient in many traditional desserts and pastries, including the mouthwatering chebakia!
A special thanks to Nil Erdoğan for the photos.
The following two tabs change content below.
Author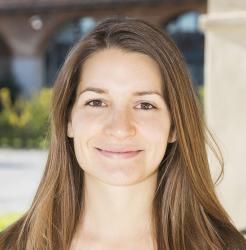 SOSCuisine contributor since 2009, Éloïse now heads our European Paris office. Holder of the rare title of Gastronomic graduate of the University of Gastronomic Sciences in Bra, Italy, Eloise is also a dietician.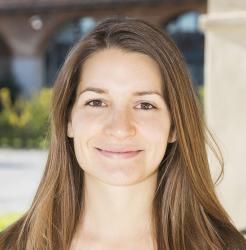 Latest posts by Eloïse Vincent (see all)