The hands that feed you
2014 was formally declared, by the General Assembly of the United Nations, to be the "International Year of Family Farming" (IYFF).
What is family farming?
Family farming includes all family-based agricultural activities. It has an important socio-economic, environmental and cultural role. Both in developing and developed countries, family farming is the predominant form of agriculture in the food production sector.There are more than 570 million farms in the world of which over 500 million are family owned.They are responsible for at least 56% of agricultural production.
The 2014 International Year of Family Farming (IYFF) aims to raise the profile of family farming and smallholder farming by focusing world attention on its significant role in:
the fight for eradication of hunger and poverty,
providing food security and nutrition, improving livelihoods,
managing natural resources,
protecting the environment, and achieving sustainable development, in particular in rural areas.
In fact, family and small-scale farming are inextricably linked to world food security. Family farming preserves traditional food products, while contributing to a balanced diet and safeguarding the world's agro-biodiversity and the sustainable use of natural resources.
Furthermore, family farming represents an opportunity to boost local economies, especially when combined with specific policies aimed at social protection and well-being of communities.

The goal of the 2014 IYFF is to reposition family farming at the centre of agricultural, environmental and social policies in the national agendas. The FAO, in collaboration with its partners, has 4 objectives :
Support the development of agricultural, environmental and social policies conducive to sustainable family farming.
Increase knowledge, communication and public awareness.
Attain better understanding of family farming needs, potential and constraints and ensure technical support.
Create synergies for sustainability.
COMMUNITY-SUPPORTED AGRICULTURE NEAR YOU!
Family farming is also present in Western countries. There are many ways you can support local family farms. For example, organic baskets are a great way to encourage family farming! Distribution networks are in place in many countries; you will find one near you:
In Canada
---
Québec: Équiterre
---
Ontario: Community Supported Agriculture (CSA)
---
Manitoba: Manitoba CSA Farms
---
PEI: PEI Certified Organic Producers Co-op (COPC)
---
Saskatchewan: Etomami Community Organic Farm
---
Alberta: Community Supported Agriculture in Alberta
---
British Columbia: Farm Folk, City Folk
---
Outside Canada
---
United-States: Community Supported Agriculture (CSA)
---
Belgium: Groupe d'Achat Solidaire de l'Agriculture Paysanne (GASAP)
---
France: Association pour le maintien d'une agriculture paysanne (AMAP)
---
Switzerland: Agriculture Contractuelle de Proximité (ACP)
---
And you, do you know who grows your vegetables?
Source:
Food and Agriculture Organization of the United Nations (FAO)
Visit their website to learn more about references
Source Photos: Équiterre
The following two tabs change content below.
Author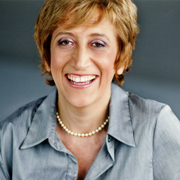 Cinzia Cuneo, founder of SOSCuisine.com, never wanted to neglect the quality of her food. She shares her special expertise to make good food quickly and without complications!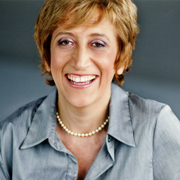 Latest posts by Cinzia Cuneo (see all)