The heroes of a low FODMAP diet
We have seen that the list of foods to avoid when we follow a low FODMAP* diet is rather long. Luckily for us, the list of foods that can be consumed freely is even longer.

Fruits and vegetables low in FODMAPs
Following a low FODMAP diet means avoiding many fruits and vegetables. Thankfully, several others cause no problem! Berries (except blackberries), citrus fruits, bananas, kiwi, cantaloupe are all fruits that really fit in with this diet. As for vegetables, we recommend that you include zucchini, green beans, eggplant, potatoes, bok choy, carrots, etc.
Seasonings
Add flavour to your dishes by using fresh herbs. Most (basil, coriander, thyme, oregano, lemongrass, etc.) are well tolerated, as are ginger and hot peppers. In the case of spices, it's up to you to test your tolerance.
Soluble fibre
Soluble fibre found in foods such as potatoes, oranges and flax seeds could help regulate bowel movements by forming a "gel" in the gut. This kind of fibre can especially relieve problems of constipation in those suffering from IBS. Once again, it's up to you to test your tolerance. A small tip, increase your fibre intake gradually and make sure you drink enough.
Tea and herb tea
Given that caffeine can increase your symptoms, a caffeine-free tea or herbal tea may help you relax. Try herbal tea with peppermint and ginger.
Meat, fish, seafood, eggs
All these products can be freely consumed.
To view the list of foods that are low in FODMAPs, click here.
A balanced diet
There also exists, between the heroes and the zeros, a wide range of other foods that can be consumed in smaller or larger quantities, depending on their higher or lower FODMAP content, which must therefore be determined.
It may be tempting to stick to eating only low FODMAP foods, but in order to meet all your nutritional needs, it is important to continue having a varied and balanced diet.
Sounds complicated? That's what our low FODMAP menus are there for! By following these menus, you are guaranteed to meet 100% of the recommendations for a diet that is low in FODMAPs. For a more customized experience, please call our VIP Personal Dietitian service.
*FODMAPs are fermentable carbohydrates that are partly responsible for causing symptoms in people with irritable bowel syndrome (IBS). For more info, read this article.
The following two tabs change content below.
Author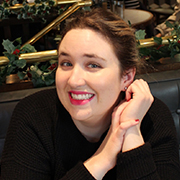 Member of the Quebec College of Dietitians (OPDQ) and Dietitians of Canada,Jef graduated from McGill University in December 2014. Recently graduated and passionate about culinary arts, Jef poses a simple, effective and practical look at daily meal planning. With this in mind, she works in conjunction with the mission of SOSCuisine…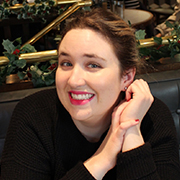 Latest posts by Jef L'Ecuyer (see all)