How to Maintain a Vegetarian Diet
Here's a second capsule dedicated to all those who have opted for vegetarianism. In Canada, one in 20 have.
Although proteins and nutrients can be readily obtained from sources other than meat, vegetarians should be careful, because if they are not properly informed or monitored, they may have deficiencies with long-term implications on their health.


As in our first video, beginner vegetarian Geneviève Blanchard is seeking advice from the following experts:
Alessandra Barba – Head Dietitian at Cappino Physiotherapy and Wellness Center
Georges Laraque – Former NHL Player, Vegan Pro, actively fighting for animal rights & promoting a healthier world
How can the Vegetarian Meal Plans help me maintain a vegetarian diet?
Need help maintaining a vegetarian diet? SOSCuisine offers vegetarian meal plans. Read what our subscribers think about it :
" Thank you for this wonderful service!! You have helped me so much to improve my health. I have been a vegetarian since 2009, but was never sure if I was getting the right nutrition. I decided to try your service for a month to see if I would feel any health benefits.

I was amazed at the difference in just a few weeks! My face became more radiant, I felt more energetic, etc. etc. I realized that my previous diet was extremely low in essential nutrients and fiber and that I had been malnourishing myself. Thanks to your service, I know that I am eating healthy and I can continue on a vegetarian diet.

I really appreciate that your meal plans are fast to make and I can make a lot on the weekends and have lunches ready to go. The breakfasts are so delicious and varied as well! I loved the homemade granola. I like that the meals are mainly fast to make but are very healthy and don't rely on processed food. There is also a lot of variety (different lentils, beans and vegetables).

I also like the fact that there is minimal food wastage due to repeated meals and use of vegetables throughout the week.
It's also great that the recipes are linked to local grocery store sales so I save money too! Initially, the meal plan was expensive, but after I bought some main staples, I am only spending about $50 a month or so.

I was only planning to do the plan for about a month, but now I will definitely continue and recommend the service to all my vegetarian friends. Thanks again ! "
A. M. (Gatineau)
The following two tabs change content below.
Author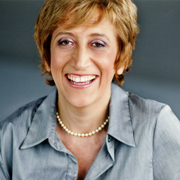 Cinzia Cuneo, founder of SOSCuisine.com, never wanted to neglect the quality of her food. She shares her special expertise to make good food quickly and without complications!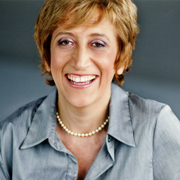 Latest posts by Cinzia Cuneo (see all)