Intuitive Eating: Dieting the Easy Way
When it comes to weight loss, Canadians spend a lot. In 2014, 6,09 billion American dollars were spent on the diet industry and it's thought the market should reach 8,33 billion in 2019. With this stupefying amount of money spent, you might expect that people would be slimmer. Unfortunately, the statistics are rather bad…

With a fail rate of between 85 and 95% after five years, diets are far from efficient. Most people who follow diets gain even more weight than they lost to start with. Everything points to the fact it's people's purses that have melted away, while excess pounds are still there. Pretty depressing. In fact, the diet industry is the only one to thrive from these failures, as we wait for that miracle product…
Not only are these diets expensive, they come with risks to your physical and psychological health. Here's how:
The "yoyo" effect of restrictive diets
Loss of muscle and water
Decreased base metabolism
Dehydration
Hypotension
Digestive troubles (constipation, diarrhea)
Disrupted hormones
Hair loss
Muscle cramps
Deficiencies in protein, fat, calories and certain vitamins and minerals like iron and calcium
Anemia or osteoporosis
Electrolyte imbalances, arrhythmia and cardiac arrest
Weight gain associated with repeated dieting
Developing an unhealthy relationship with food and with your body
Trouble with hunger and satiety signals
Fatigue
Headaches
Difficulty concentrating and reduced productivity
Reduced self-esteem
Body dissatisfaction
Feelings of failure and guilt
Excessive preoccupation about weight
Developing eating disorders (anorexia, bulimia, hyperphagia, orthorexia, etc.)*
* these risks depend on how long you diet for, the diet you choose, and how restrictive the calories are.
GOODBYE DIETING
Who says you have to suffer to be beautiful? Intuitive dieting is a positive approach that favors listening to your body's hunger and satiety signals to regulate your food intake. With this approach, you can eat what you love when you're hungry, hydrate enough to satisfy your thirst and take the time to savor to learn to feel and respect your satiety. The result?
No deprivation, so fewer excesses! People who eat what they want when they're hungry are satisfied and therefore less likely to binge than those who restrict or try to.
Is this too simplistic an approach? Here is the underpinning principles, established by dietitians Evelyne Tribole and Elyse Resch:
The following two tabs change content below.
Author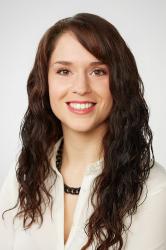 Marjolaine holds a Bachelor in Nutrition (Université Laval), a Certificate of Psychology (UQAM), and has trained in Gestalt Therapy (IQGT). She's currently completing a Certificate in Plant-Based Nutrition (Cornell University). She's the founder of Clinique M Nutrition on the Montreal's South Shore, and co-authored the book "Ménager la chèvre et manger le chou" (March 2018). Whether in individual consultation or conference, her dynamism will inspire you!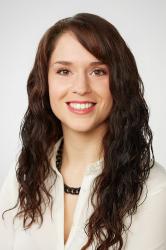 Latest posts by Marjolaine Mercier (see all)