Italian canned vegetables
A few days ago, the Italian Institute for Foreign Trade invited me to make a presentation on canned vegetables at SIAL – Salon International de l'Alimentation, in Toronto.

Had it been possible to record the presentation, we would have put it online for your consultation. The overall gist is that I highlighted the fact that canned tomatoes and legumes made in Italy normally don't contain any added salt, preservatives (such as EDTA) or colouring agents. They are pretty much available in Canada in supermarkets and special grocery stores like Milano for example on rue St-Laurent in Montreal.
While talking to the president of the Italian Association of Canned Vegetable Manufacturers, I learnt an interesting anecdote that I want to share with you: do you know why so many canned tomatoes are imported from Italy with basil leaf? This is in order to sidestep a protectionist regulation introduced by Canada and the US around 15 years ago that imposed a specific excise tax to restrict the import of canned tomatoes from Europe.
Exporters reacted by adding basil leaves to tomatoes, which meant that the product now fell into the category of 'processed products' that are not targeted by the tax in question! So the North American consumer is used to tomatoes with basil, and even though this tax has been removed in the meantime, they still prefer to buy tomatoes with basil.
My advice? Choose canned tomatoes that only contain a single ingredient – tomatoes, full stop – and add whatever seasoning you want to it.

in the picture with Cinzia: Gabriele Paganelli, Chef-Owner Restaurant Romagna Mia and Antonio Lucarelli, Director ICE
The following two tabs change content below.
Author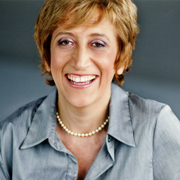 Cinzia Cuneo, founder of SOSCuisine.com, never wanted to neglect the quality of her food. She shares her special expertise to make good food quickly and without complications!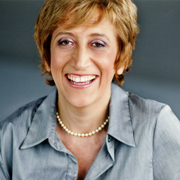 Latest posts by Cinzia Cuneo (see all)