Lactose Intolerance: What Is It?
Many people seem to be lactose intolerant… but what does that actually mean? Is it a milk allergy? Is it necessary to completely avoid dairy products at all costs? Let me answer these questions and give you a few tips to improve your tolerance if you are intolerant to lactose.
LACTOSE and LACTASE
Let's begin by establishing the difference between lactose and lactase. Lactose is a sugar (carbohydrate) found in milk, but also in all dairy products, in varying amounts. Lactose is made up of two different sugars (glucose and galactose) which need to be separated in order to be absorbed by the digestive system. This is where lactase comes into play—it's the enzyme responsible for "cutting" lactose into these two smaller sugars, which will then be absorbed by the intestine.
If lactose remains in the digestive system without being "cut" and digested, it can cause symptoms. Diarrhea, gas, abdominal pain and bloating are the most common symptoms in those who are lactose intolerant.
LACTOSE INTOLERANCE
As you can see, if lactase isn't produced in large enough quantities to "cut" the lactose molecules, we have a problem… lactose intolerance! Note that even if a person is lactose intolerant, the body continues to produce a certain quantity of lactase. This means that the majority of people who are lactose intolerant can tolerate around 12 to 15g of lactose, which is equivalent to a cup (250ml) of milk.
There is therefore no reason to completely cut out dairy products from your diet, even if you are lactose intolerant. Keep reading to discover strategies that should help you improve your tolerance.
REPLACING DAIRY PRODUCTS
Diary products are a source of several nutrients—including protein, calcium, vitamin D, vitamin B2 and phosphorus—which are essential for the development and maintenance of healthy bones. If you eat fewer dairy products, it's necessary to replace them either with lactose-free dairy products, or fortified non-diary alternatives (milk/yogurt made from soy, rice, almond etc.). Fortified soy milk is the best choice for replacing milk as it contains a similar amount of protein, about 8g of protein per 250ml, while other non-dairy milks contain less (1-2g/250ml).
STRATEGIES TO IMPROVE YOUR LACTOSE TOLERANCE
Here are a few tips that should help you improve your lactose tolerance:
Limit your consumption of foods containing high amounts of lactose (milk, for example).
Eat lactose-containing foods with a meal rather than on their own or as a snack. By consuming them with other foods, tolerance seems improved.
Opt for low-fat cheeses or yogurts. While they contain lactose, their lactose content is much less than milk. A glass of milk contains 12-15g lactose, whilst 180g (3/4 cup) of yogurt contains around 6g and a 50g piece of hard cheese contains only traces.
Try lactase tablets, following the instructions on the box. Usually, it's sufficient to take a few tablets just before a meal or snack that contains lactose.
If despite these tips you still can't control your symptoms, it's best to turn to non-dairy alternatives, such as fortified soy milk.
Note that all SOSCuisine Meal Plans can be adapted to your lactose intolerance. You simply need to specify it in your profile (Food Exclusions section).
---
Sources:
National Institute of Child Health and Human Development. (January 2006). Lactose Intolerance: Information for Health Care Providers. Retrieved from : https://www.nichd.nih.gov/publications/pubs/Documents/NICHD_MM_Lactose_FS_rev.pdf
Lyndal McNamara. (April 10th, 2016). What is Lactose Intolerance? Retrieved from :  https://www.monashfodmap.com/blog/what-is-lactose-intolerance/
Dietitians of Canada. (December 2012).  Lactose Intolerance – Evidence Summary. Retrieved from : https://www.pennutrition.com/KnowledgePathway.aspx?kpid=1820&trcatid=42&trid=1924
The following two tabs change content below.
Author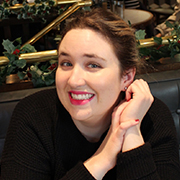 Member of the Quebec College of Dietitians (OPDQ) and Dietitians of Canada,Jef graduated from McGill University in December 2014. Recently graduated and passionate about culinary arts, Jef poses a simple, effective and practical look at daily meal planning. With this in mind, she works in conjunction with the mission of SOSCuisine…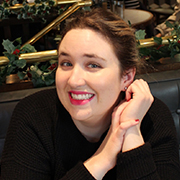 Latest posts by Jef L'Ecuyer (see all)