Last week's service outage
If you tried to use SOSCuisine Thursday or Friday last week, you know that the site was down. The good news is that by 3pm Eastern time on Friday, SOSCuisine was back up and running. However, this has been a very frustrating 30+ hours, so I'd like to apologise to everyone affected and explain why access was disrupted.
Why Was Access to SOSCuisine Disrupted?
SOSCuisine uses Amazon.com's "cloud computing" services to host our website, which means that we rely on Amazon to keep their computer servers up and running. This has served us well until now, since Amazon has an excellent track record of managing computer centers, and it enables us to focus our efforts on building great products rather than operating servers. Thousands of companies, including major Internet sites, rely on Amazon to host their websites.
Last Thursday at approximately 1:30am Pacific Time, Amazon's servers in their Northern Virginia data center (which hosts SOSCuisine) experienced some major problems, and this impacted websites hosted there. Amazon assured us that they worked around the clock to get these servers up and running, but were not successful until just 11am the next day. The internet is awash in stories about this outage, including in the Globe and Mail and the Wall Street Journal.
What did SOSCuisine Do?
We explored a variety of options to try to restore SOSCuisine, including moving SOSCuisine to one of Amazon's other data centers. Unfortunately, even this approach required that Amazon restore the servers that currently host SOSCuisine. We looked at other alternatives, but the reality is that we are dependent on Amazon restoring the North Virginia servers.
Thanks to everyone for your patience and understanding, and please accept our apologies for this outage. We did everything we could to get SOSCuisine up and running as quickly as possible, and are exploring ways that we can avoid this kind of disruption in the going forward.
The following two tabs change content below.
Author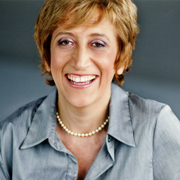 Cinzia Cuneo, founder of SOSCuisine.com, never wanted to neglect the quality of her food. She shares her special expertise to make good food quickly and without complications!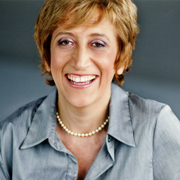 Latest posts by Cinzia Cuneo (see all)