How to Follow a Low FODMAP and Vegan Diet at the Same Time
Although a vegan diet has many benefits, it can sometimes cause digestive symptoms related to Irritable Bowel Syndrome (IBS). This is because many plant-based foods are high in FODMAPs. Following a low FODMAP* diet and a vegan diet together can seem difficult and discouraging, since you may feel that you have to eliminate all the foods that you are used to eating. Here are five tips to help you be successful while following a low FODMAP and vegan diet.

1) Eat small meals and snacks more often
Many plant-based foods including some vegetables, nuts, seeds and legumes are low in FODMAPs for only a small portion. However, the low FODMAP food portions are designed so that you can eat multiple servings of low FODMAP foods in a single day. Eating multiple small meals and snacks throughout the day instead of only 3 big meals per day can help you meet your nutritional needs and avoid being hungry. The best guide for low FODMAP food portions is the FODMAP application from Monash University. The app is updated regularly according to the new foods being tested.
2) Ensure adequate protein intake
Attempting to meet your protein needs during the FODMAP elimination phase when you are vegan can be difficult. Indeed, the variety and amounts of beans need to be significantly reduced and the nut and seed portions are limited. For people with higher protein requirements, it may be helpful to use a protein powder supplement, as long as you read the ingredient list carefully to make sure it doesn't contain any ingredients that are high in FODMAPs. The following table provides a list of vegan foods that are low in FODMAPs and high in protein.
| | |
| --- | --- |
| Food (low FODMAP serving size) | Protein content |
| Firm Tofu   (170 g) | 14 g |
| Tempeh (100 g) | 18.5 g |
| Frozen edamames without the shell (1/2 cup or 90 g) | 10 g |
| Canned lentils, rinsed (1/2 cup) | 9.5 g |
| Canned chickpeas, rinsed (1/3 cup) | 3.5 g |
| Chia, hemp, sunflower and pumpkin seeds (2 tbsp.) | 4 to 7 g |
| Flax seeds (1 tbsp) | 2 g |
| Almonds, walnuts, Brazil nuts, pecans (10 nuts) | 3 to 4 g |
| Almond butter (1 tbsp) | 3 g |
| Peanuts (28 g or 32 nuts) | 7 g |
| Peanut butter (2 tbsp.) | 7 g |
| Macadamia nuts (40 g or 20 nuts) | 3 g |
| Quinoa (1 cup cooked or 195 g) | 9 g |
| Brown rice (1 cup cooked or 206 g) | 5 g |
| Millet (1 cup cooked or 180 g) | 6 g |
| Oats (1/2 cup or 52 g) | 5 g |
*FODMAPs are fermentable carbohydrates that are partly responsible for causing symptoms in people with irritable bowel syndrome (IBS). For more info, read this article.

The following two tabs change content below.
Author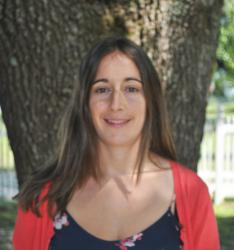 Kathryn Adel
Kathryn completed degrees in kinesiology and nutrition, as well as a Masters in Sports Nutrition. She is a member of OPDQ and of the Academy of Nutrition and Dietetics. She ran track and cross-country at a national level. Kathryn specializes in sports nutrition, weight loss, diabetes, as well as heart and gastrointestinal health.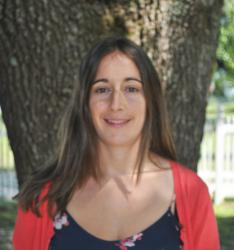 Latest posts by Kathryn Adel (see all)