Measure properly to cook properly
If all you ever cook are soups and meats, it doesn't matter which technique you use to measure your ingredients, because by more or less following the amount suggested for a recipe, you're almost always likely to get it right.
But when it's time for you to bake, or when you want to avoid mistakes and go faster, you have to work with greater precision and with the right instruments.

All liquids are measured in cl, ml and cups. All other ingredients in weight. Although North American cookbooks traditionally call for certain dry ingredients (flour, sugar, etc.) to be measured in volume (cups), it would be better to measure by weight using a kitchen scale.
Measurements by volume are usually inaccurate, firstly because spoons and cups often differ depending on the manufacturer, and secondly because reading is not easy.
Take the case of flour, for example. The right technique to measure it with a cup is as follows: Air the flour first by stirring it with a spoon. Then lightly spoon it into the measuring cup. Fill and level with a knife or spatula. If you follow this technique, 1 cup (250 ml) all-purpose flour weighs about 130 grams. But if you measure it instead by dipping the cup directly into the bag and then also tapping it to further pack the flour down, the resulting volume can weigh up to 170 grams. No surprises then if the cake is heavier than expected. So why not put the flour into a bowl and just weigh it on a kitchen scale?
Given a choice between a mechanical and digital scale, I prefer the latter, as it provides a quick and accurate reading. Choose a kitchen scale with a 5 kg (10 pounds) capacity, and which is accurate to the nearest gram. It's also important to tare the scale, that is, to set it to zero to automatically subtract the weight of the container used, without having to empty it every time. It is also worth checking whether the batteries required are easy to find and affordable (e.g., AAA batteries instead of lithium batteries).
On the other hand, it doesn't really make sense to buy a scale with a special container. It's far more convenient to directly use the bowl in which you'll do your mixing (this means less dishes to wash!) and the lack of container makes storage much easier.
A good kitchen scale will cost you around $25.
Once you get used to using your kitchen scale, you'll probably become like me and start weighing your liquids too, because even here, it's far easier and quicker to weigh rather than to use a cup. What's more, the conversion is super-simple, as 1 ml of water weighs 1 gram. So 1 cup (250 ml) of water, milk or broth weighs 250 g.
If you're making SOSCuisine recipes, you won't need to convert imperial measurements (cups) to metric measurements, because both are given on our website, but if you want to convert your own recipes, here are some helpful equivalents:
| | |
| --- | --- |
| 1 cup all-purpose flour | 130 grams |
| 1 cup sugar | 200 grams |
| 1 cup butter | 225 grams |
| 1 cup water | 250 grams |

So hurry up and buy yourself a kitchen scale and see how cooking becomes a breeze!
The following two tabs change content below.
Author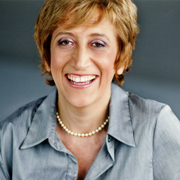 Cinzia Cuneo, founder of SOSCuisine.com, never wanted to neglect the quality of her food. She shares her special expertise to make good food quickly and without complications!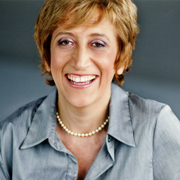 Latest posts by Cinzia Cuneo (see all)