Meet Sara and baby Aidan!
From the weight loss to pregnancy and breastfeeding menus; I have done them all! My experience with SOS Cuisine menus started a few months before my wedding because my husband and I wanted to look good on our wedding day so we decided to try the weight loss menu.

Despite my initial scepticism in a few months my clothes started fitting better and then they were too big for me. Wow, what a moment! The first few weeks had been tough and I was feeling hungry but soon the food proposed was enough and filling. In the beginning we were not used to cooking much so it was an effort to always make our own food but as time went on it became easier.
Another benefit was the pride we felt after making a dish to see that it turned out good with not much effort. All the recipes are in fact quite easy and very well explained but, most importantly, delicious! The best part of this menu was that we lost weight without too much effort. We also started to eat so much more variety of food, making us feeling healthier and satisfied and we noticed that our grocery bill was also cheaper.
We kept following the weight loss menu even after the wedding because we really liked it until I got pregnant, a year later, when we decided to switch to the pregnancy menu. A great feature of this menu is that it is divided in 3 trimesters in a way to meet the changing necessity of pregnancy. Overall the menu went really well and I didn't gain too much weight, keeping my baby and me healthy.
Obviously as soon as the baby came I switched to the breastfeeding menu, specifically designed to meet the needs of breastfeeding moms. This menu helped me get rid of that extra few kilos that remained from pregnancy in no time and it was effortless.
Overall my experience with SOS Cuisine menus has been great. I loved that there was a menu always suited for my needs. Furthermore a great feature of these menus is that we can always have alternatives if we didn't like a recipe and the grocery list gets automatically generated, making it extremely convenient.
Sara L. (Meal Plans for Weight Loss / Healthy Pregnancy / Breastfeeding)
Montreal, Quebec
The following two tabs change content below.
Author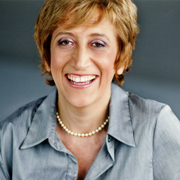 Cinzia Cuneo, founder of SOSCuisine.com, never wanted to neglect the quality of her food. She shares her special expertise to make good food quickly and without complications!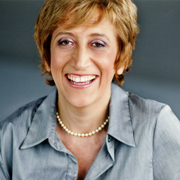 Latest posts by Cinzia Cuneo (see all)