85 Years Old: It's Never Too Late to Run a Half Marathon
If you're lacking motivation to add a little activity to your day, then we've got an inspiring story for you. At 85 years old, Deidre Larkin holds the world record for half-marathon (21 km) in the over 80's category (2h05). Last year she completed 65 races including several half-marathons. Do you think she's beginning to tire of running? Absolutely not – she only got into it 7 years ago!

Nothing predestined this pianist, who arrived in South Africa from Britain in 1970, to the 500 or so medals she's won for her sporting exploits.
In the early 2000's, her doctor had diagnosed osteoporosis, against which medicine, injections and even yoga had no effect. In 2010, one of her children came to live with her in Johannesburg. He was a runner, and she decided to tag along when he trained. When she started, she'd run a few feet and stop to walk three steps, but in seven years the progress has been incredible. She's become an international celebrity in the running world. Last April, she was even invited to a race in Geneva, Switzerland.
To achieve these results, she wakes up nearly every morning at 5am to train, and follows a strict diet free from added sugars, salt and coffee. In September, Deidre Larkin will celebrate her 86th birthday. But there's no question of her slowing down.
Take a look at the video to see her in action:
In passing, the benefits of running for osteoporosis are well documented. If you've never run and would like to give it a go, read up on our tips for beginner runners.

The following two tabs change content below.
Author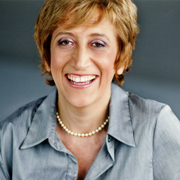 Cinzia Cuneo, founder of SOSCuisine.com, never wanted to neglect the quality of her food. She shares her special expertise to make good food quickly and without complications!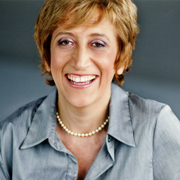 Latest posts by Cinzia Cuneo (see all)