Dietitians of Canada Annual Conference: Three news
Nutrition is a constantly and rapidly evolving science. So much so that it can be difficult to stay abreast of the latest revelations relating to nutrition.
That's why I recently took part in the Dietitians of Canada Annual Conference St. John's. I found the 3 days enriching, and I was able to meet dietitians specialized in many fields of nutrition. Three topics seemed particularly interesting, and these are the ones I'd like to talk about in this article.
As a bonus, I also want to share some photos of the stunning scenery that you can see in St. John's and elsewhere in Newfoundland and Labrador.

Food Intolerance Tests
Wendy Buss, a dietitian from Alberta who specializes in the field of dietary allergies and intolerances, spoke to us about tests that diagnose food allergies, intolerances and sensitivities.
What she explained was quite technical, but confirms the points discussed in the article "Five Reasons to Disregard Food Sensitivity Tests". Indeed, food sensitivity tests are not standardized and science does not enable us to establish what these tests really detect and how useful the results are yet.
She emphasized the important role dietitians play for people who have just been diagnosed with a food allergy. They do this by helping them plan an adequate diet and clarify various information, as well as giving tips and tricks to recognize the problematic allergen(s) in foods.
To find out more on priority allergens, read our series on the topic:
The following two tabs change content below.
Author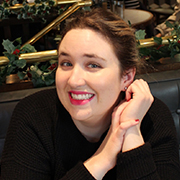 Member of the Quebec College of Dietitians (OPDQ) and Dietitians of Canada,Jef graduated from McGill University in December 2014. Recently graduated and passionate about culinary arts, Jef poses a simple, effective and practical look at daily meal planning. With this in mind, she works in conjunction with the mission of SOSCuisine…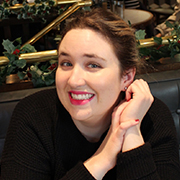 Latest posts by Jef L'Ecuyer (see all)