Open letter to Mr Denis Coderre, Mayor of Montreal
Dear Mr Coderre,
Your decision to lose weight and get into shape in order to participate in the upcoming Tour de l'île de Montréal on May 31 is very inspiring.
We congratulate you for being a "champion" of the 5/30 Health and Wellness Challenge, the awareness campaign that my company SOSCuisine.com contributes to by proposing menus full of fruits and vegetables for the six weeks of the challenge so as to achieve the "5" goal of the challenge.
Hats off to you for having already lost 15 pounds since January 19. We understand that your plan is to lose another 38 more before May 31. Again, it's very inspiring but perhaps a bit unrealistic, especially if you don't want to surrender to the yoyo effect that afflicts all those who want to lose lots of weight in little time.

Instead, I suggest that you develop better eating habits that will last even after May 31. If you exercise regularly and follow our personalized menus, you can easily lose 15-20 pounds by May 31. The extra 15-20 pounds will follow naturally and most importantly… you won't regain them!
It will be a pleasure and an honour for our Montreal-based SME to help you achieve your goal, as we have already done for thousands of other people throughout Quebec and elsewhere. In fact, the CHUM, the Montreal Heart Institute's EPIC Centre and the Médecins francophones du Canada have all recommended us.
Don't give up, Mr Mayor! You're the best mayor that Montreal has had in a very long time and we're going to help you stay on longer and in good health!
So, please contact us before the start of the Challenge and our nutrition team will take care of you.
Cinzia Cuneo
President and Co-founder
SOSCuisine.com
Proud partner of 5/30 Health and Wellness Challenge
The following two tabs change content below.
Author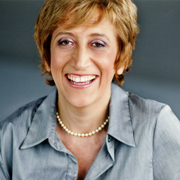 Cinzia Cuneo, founder of SOSCuisine.com, never wanted to neglect the quality of her food. She shares her special expertise to make good food quickly and without complications!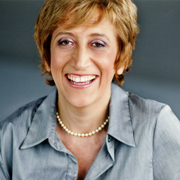 Latest posts by Cinzia Cuneo (see all)