Organising your Pantry
How many times has your pantry made you gnash your teeth in frustration because you can't find the spices you're looking for, or because cereal boxes fall on your head each time you reach out for a biscuit tin?
It's time to organise your cupboards, not only to save time when preparing meals but also to avoid wastage.
Diagnosis
Start off by looking at your pantry. What falls every time? What remains hidden? This will give you a good idea of what you need to change around, to make your life simpler.
Cleaning
Empty out your cupboards and start by washing the shelves and discarding old boxes of expired food. Sort everything properly and note down what is duplicate and what is missing.
Airtight containers
Experts suggest that food should be combined in airtight containers, especially for storing flour, sugar, etc. Choose rectangular and transparent plastic containers. Glass pots are also a good choice but they take up more space. If you're unable to identify the product once it is in the closed container, add a label or cut an image from the original box and place it on the inner facade of the transparent box. Baskets may be useful for storing sachets.
Cans
It is practical to install pull-out drawer baskets that let you store your cans properly. You could also store them in a drawer. You can also also organise items that are cooked together: for example, tomatoes next to pasta, to save time when cooking.
Spices
They hate moisture, light, heat and air, and start to go stale after only six months. So the solution is to put them in opaque bottles in a cool place.
Organisation of space
It's better to arrange food according to their usage. Place what you use most often in the front instead of at the back of the cupboard. At the same time, make sure the "oldest" products (nearing their expiry date) are easily accessible at the front of the shelves. Place healthy snacks within the reach of children, but make sure you store all the treats, crisps and cakes on the top shelves, far away from their eager little fingers.
And voilà: everything is in place!
The following two tabs change content below.
Author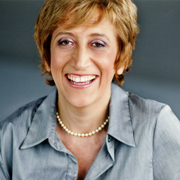 Cinzia Cuneo, founder of SOSCuisine.com, never wanted to neglect the quality of her food. She shares her special expertise to make good food quickly and without complications!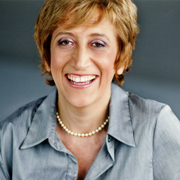 Latest posts by Cinzia Cuneo (see all)