Pack sizes shrink… but prices don't
The Journal de Montréal published the results of a small study to illustrate the phenomenon of "downsizing" in grocery stores, i.e., reduction in the selling size of a product while maintaining the same price.
SOSCuisine was the one that provided the data for this study, because for several years now, we have been doing a weekly monitoring of the prices on flyer specials in nearly 100 large chain stores across Canada (including 20 in Quebec). This places us in an ideal position to analyze prices and observe trends.
The technique of downsizing, which consists in sneakily decreasing the amount of a product but still charging the same price as the original format, is not a new strategy. It relies on a well-known phenomenon. A study by the Harvard Business School, among others, published in 2004, revealed that consumers notice an increase in price of a product more than a change in its amount. All you have to do is put a little less in the packaging or modify it so that the reduction goes unnoticed.
Products in the Journal de Montréal article include Cracker Barrel cheese from Kraft. The standard size at the end of 2014 was 300g, priced between $3.99 and $4.99. In January, the manufacturer introduced a 270g brick at $2.99. Its price was then bumped up to $4 on April 9, and to $4.99 on May 21 — the original price of the larger size — thereby resulting in a price increase of 11%.
Another example is Lactantia 35% Whipping Cream (and other brands too). In the final months of 2014, the standard size was 500ml at $2.99. Since January 2015, the 473ml size has been on offer in flyers at $2.99, with a price increase of 6%.
Other products illustrated in this study are Heinz ketchup- from 1Litre to 750ml -, Kraft peanut butter – from 1kg to 750g – and Europe's Best frozen berries – from 500g to 400g.
Given such a lack of transparency, the solution is simple: check the price listed by weight or volume, as this information must always be displayed on the labels attached to the shelves (e.g. price per 100g: if the amount decreases without anyone noticing, the price per 100g will have risen).
An even simpler way to avoid falling into these marketing traps is to subscribe to our Plus and Premium services, because we do all the price calculations for you!
The following two tabs change content below.
Author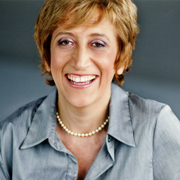 Cinzia Cuneo, founder of SOSCuisine.com, never wanted to neglect the quality of her food. She shares her special expertise to make good food quickly and without complications!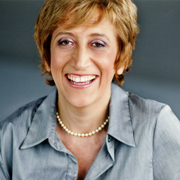 Latest posts by Cinzia Cuneo (see all)